Connecting your Smart Doorbell to a Mechanical Chime
The Feit Electric CAM/DOOR/WIFI can operate with most mechanical and electronic chimes. For Doorbell transformer technical requirements view this article.
To connect your smart doorbell to an existing mechanical chime, you will need the Power Kit included in the package. When you are ready to start the installation, follow the instructions below.
Connecting the Smart Doorbell to a Mechanical Chime Box
Shut off power to your doorbell and mechanical chime at the circuit box or fuse breaker. Ring your doorbell to confirm that it is off. If you do not hear a sound, you can continue the install.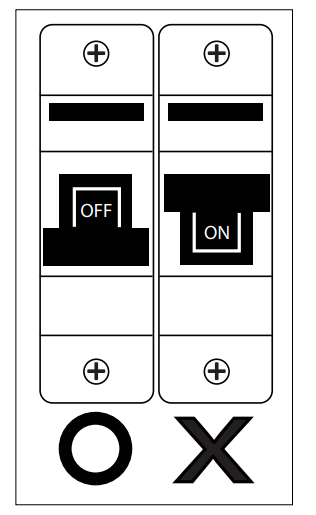 2. Locate your existing mechanical chime and remove the cover. You should see three terminals labeled "Rear", "Trans" (sometimes also labeled "T," "AC," or "0"), and "Front" (sometimes also labeled "F", "1" or "C1"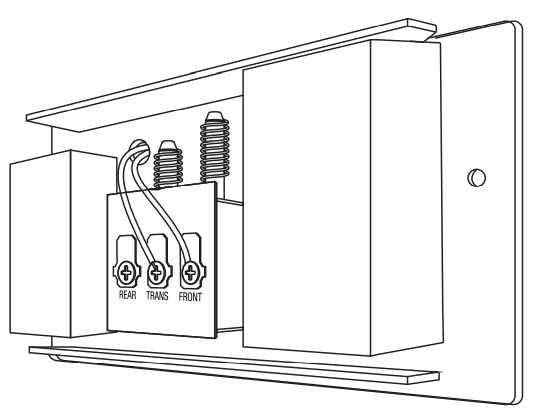 Connecting the Power Kit
3. Locate the Power Kit included in the packaging.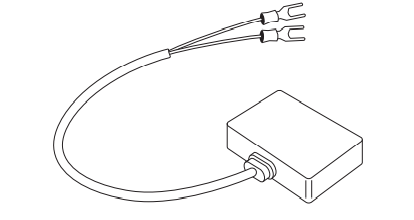 4. Slightly unscrew the "Front" and "Trans" terminals. Connect each wire of the power kit to each screw. Tighten both screws back over the wires.
Note: It does not matter which wire connects to which screw, as long as the wires do not touch each other.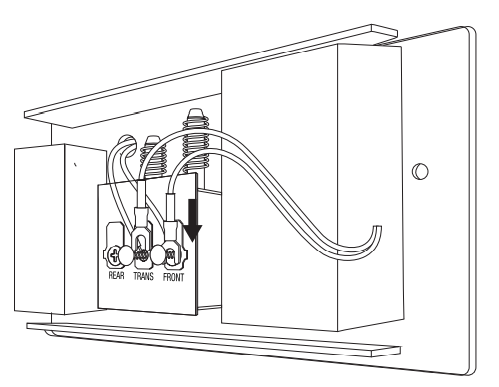 5. Use the double-sided tape included in the packaging to position the power kit where space is available. Make sure the power kit wires DO NOT interfere with any moving mechanical parts of the chime. Replace the cover and power on the doorbell.
Note: The Power Kit ensures that your Feit Electric Doorbell Camera (Wired) receives consistent power to operate properly. The Power Kit prevents an existing traditional chime from unintentionally ringing while in use.
6. Make sure your power kit is not buzzing or feels hot to touch, as these are indicators the installation may not be correct. Check the wiring or consult a professional electrician for further assistance if you experience these issues.


7. Connect the Smart Doorbell to the Feit Electric app, if it is not connected already. In the Feit Electric app, go to the settings menu of your Smart Doorbell by tapping the pencil icon on the upper right of the screen. Then tap Bell > Chime Type and ensure the chime type is set to Mechanical Chime.