How do I connect the wireless chime to the smart video doorbell?
This USB-powered doorbell chime accessory connects to Feit Electric Smart Doorbells and emits a sound when the doorbell button is pressed. The Wireless Chime has a range of up to 150 feet from the Smart Doorbell. Follow the installation steps below to get your Wireless Chime paired.
Installation
Step 1: Supply power to your Wireless Chime (AA), connect it to a USB power adapter, and make sure it is located near the Smart Doorbell. Once the pairing process is complete, you can relocate the Wireless Chime (AA) to your desired location.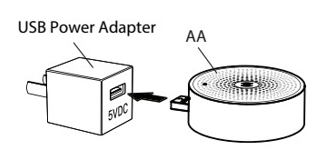 Step 2: To get started, open the Feit Electric app on your mobile device.
Step 3: Tap on your Smart Doorbell within the app to access the control panel interface.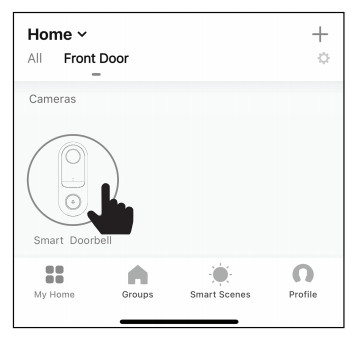 Step 4: In the upper right corner, you will see a pen icon. Tap on it to access the settings.

Step 5: Under settings, locate and tap on "Bell".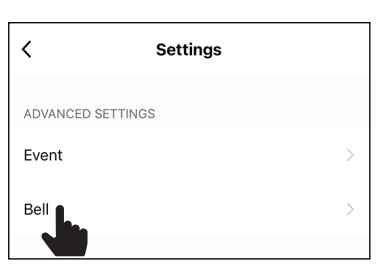 Step 6: Within the "Bell" settings, find the option labeled "Chime Type". Tap on it and select "Wireless Chime".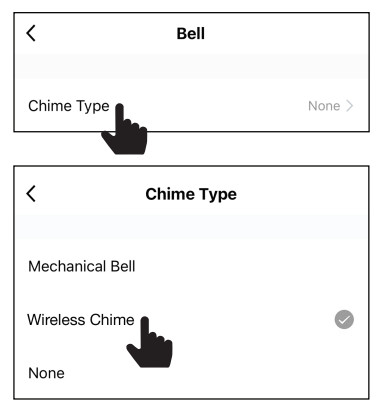 Step 7: Next, you need to put the Wireless Chime (AA) into pairing mode. To do this, locate the Reset Button on the Wireless Chime (AA) and give it a quick press. The wireless chime will remain in pairing mode for 30 seconds.
Step 8: Now, go back to the app and tap on "Add" or press the Doorbell Button on your Smart Doorbell. The Status Light on the Wireless Chime (AA) will stop blinking, indicating that it has been successfully paired with your Smart Doorbell.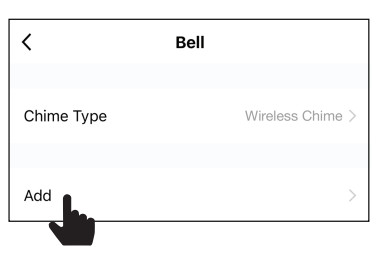 Step 9: To personalize your experience, you can choose from four different ringtones for the Wireless Chime (AA) and adjust the volume to your preference.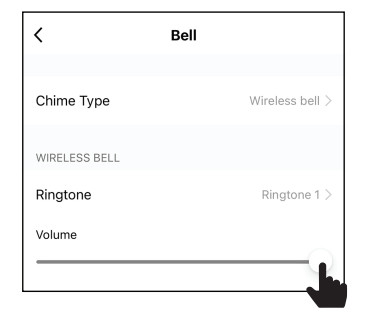 Note: If the four ringtones are not listed, please follow the steps below:
Delete the Smart Doorbell from the Feit app.
Clear the cache in the Feit app by going to "Profile" and then "Settings".
Force close the Feit app completely on your mobile device.
Launch the Feit app on your mobile device
Go through the steps of re-adding the Smart Doorbell to the Feit app.
Re-add the Wireless Chime.
The four ringtones should be listed under Bell settings.
Step 10: Whenever the Smart Doorbell button is pressed, the Wireless Chime (AA) will play the selected ringtone to alert you.
Usage & Tips
The USB power adapter is not included with the Wireless Chime.
If setup was not successful, press and hold the Reset Button for 5 seconds to reset the Wireless Chime to factory setting. The BLUE status light will blink rapidly for 2 seconds to confirm that it has been reset.
You can pair multiple Wireless Chimes to one Smart Doorbell, but you cannot pair multiple Smart doorbells to one Wireless Chime.