Once you have successfully installed your Light Bulb Camera
If your indicator light is not flashing, press and hold the reset button on the back of your device until you hear an audible tone.
If this is your first time setting up a Feit Smart Product, download the Feit Electric App from the Google Play or Apple App store and log in, or, register to create an account.
Then, follow these simple steps to start connecting your Light Bulb Camera via the standard QR Code Method.
Step 1
Open the Feit Electric app and choose the location of your smart video doorbell or camera.
Then, tap add device OR the + sign in the upper right corner of the screen. Then, select your device type by tapping Security and Cameras and then Camera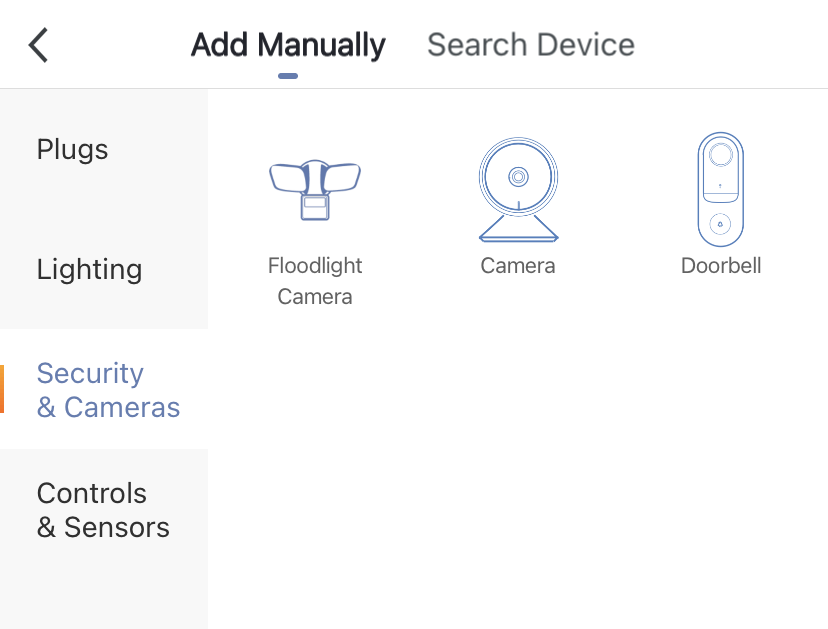 Step 2
Follow the on-screen instructions to reset the camera (if you have not already done so), and make sure the connection method on the upper right corner of the screen is set to QR code before completing the on-screen instructions.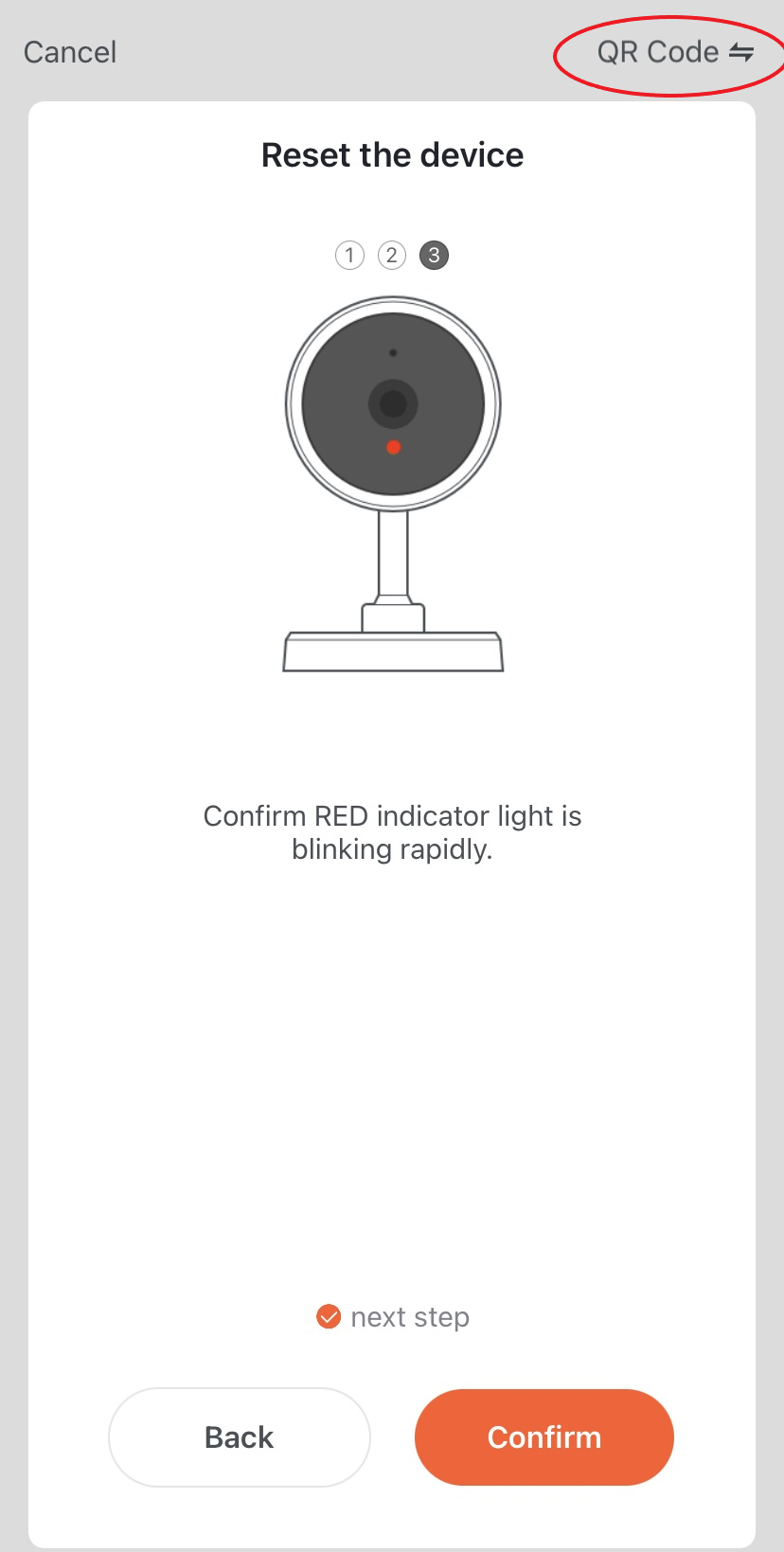 If the connection method is not set to QR Code, simply tap the upper right corner to open the drop down menu, then select it.
Step 3
Enter your Wi-Fi's network name and password. Confirm you are connected to a 2.4GHz network.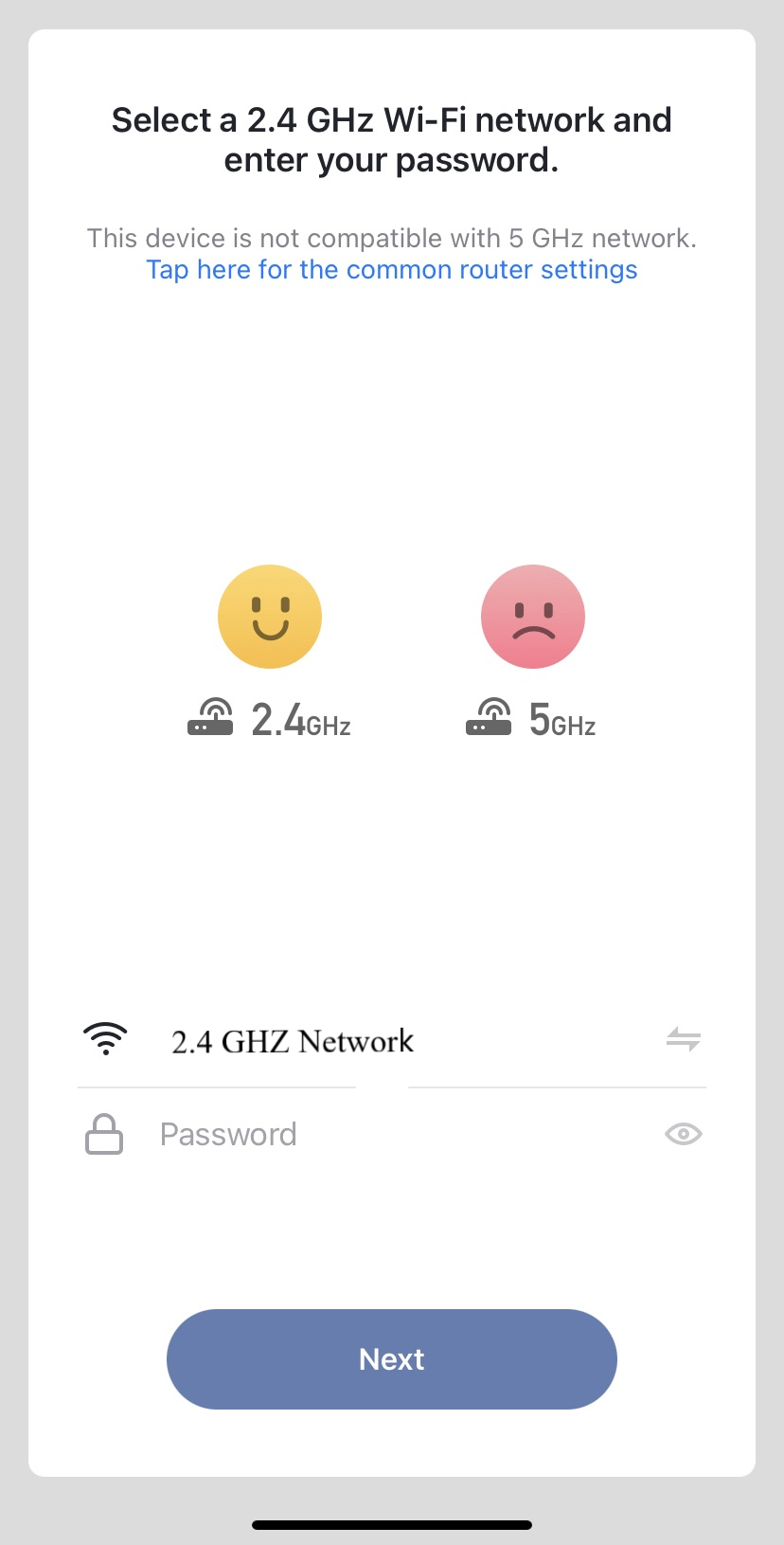 If you are unsure how to do this, simply visit our How to check if you're connected to a 2.4 GHz or the My Smart Camera/Doorbell Can't Connect to Wi-Fi articles for additional assistance.
Step 4
Once you have successfully connected to your wi-fi network, the app will generate a QR code. Hold the phone 6-12 inches away from the camera or smart video doorbell, with the QR code clearly visible on the screen.
NOTE: When displaying the QR code, make sure your mobile device screen is set to maximum brightness.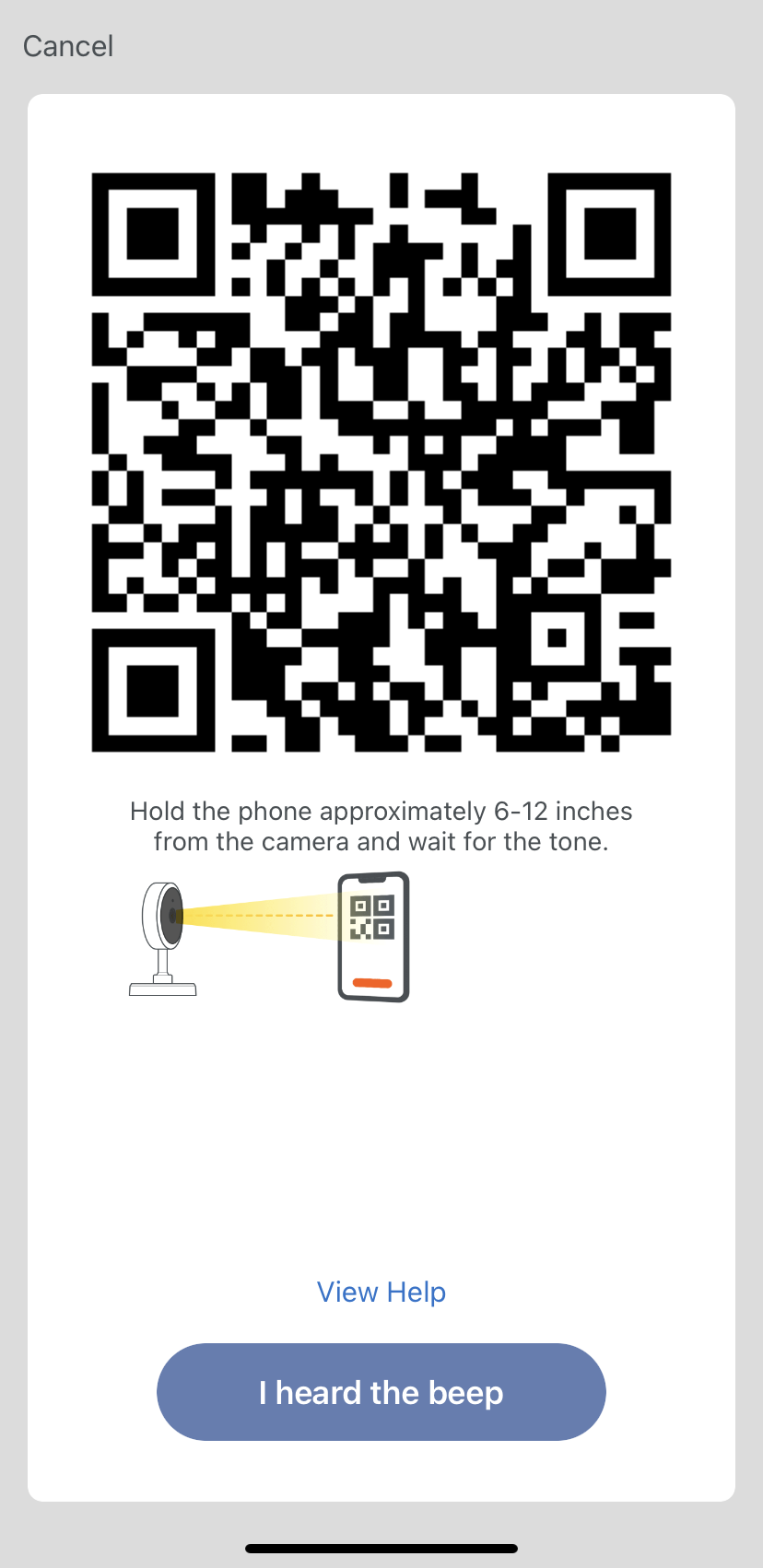 Step 5
Wait until you hear the connection tone, then press "I heard the beep" to begin camera pairing.
When the connection is successfully completed, you will receive a confirmation screen. Press Done to complete the connection process.
Additional Help
If your device isn't connecting,

Troubleshoot Connecting Your Smart Camera/Doorbell.

I

f you previously connected a Smart Device to your Wi-Fi network but are having issues connecting your Light Bulb Camera, visit our

Troubleshooting a New Smart Camera/Doorbell on an Existing Network

article.

If you would like more help,

click here

to find a video on your specific product.