Trouble connecting the Smart Wi-fi Recessed Light
If you are having trouble connecting your Feit Electric Smart product to Wi-Fi, some troubleshooting tips might help.
Check your Wi-Fi password
Keep in mind that the password is case-sensitive. Double-check to be sure you are not using your app password. Passwords containing more than 32 characters will not be accepted.
Consider your Wi-Fi network coverage and bandwidth
Look at where your router is located. If it's located in a remote location, or Wi-Fi is impeded by concrete, you may have a coverage issue. Try bringing your device closer to within 20 feet of your router to see if it connects.


You may also need to consider upgrading your router or adding a range extender or booster to improve your coverage and bandwidth availability.

Read How to Troubleshoot Wi-Fi for more tips.
Check your router settings
You may need to check your router's admin page where you manage settings including passwords and software updates. Or you may need to consult your router brand, ISP, or service provider for assistance. Some things to check include:
Device limits - your router may have a setting restricting the number of connected devices. Even though routers can issue many addresses factory settings may limit the number of connected devices allowed.


Manually enabling WPS may be required - check to see if your router or range extenders use WPS or Wi-Fi Protected Setup. This is a wireless networking standard that tries to make connections between routers and wireless devices easier and faster. Sometimes WPS is enabled by default but there could be a manual button or a requirement to enable WPS on your router's admin screen. Depending on your network you may need to enable WPS to connect your Feit Electric smart device.
Forget your Wi-Fi network and restart your smartphone
For iOS users:
Go to your phone Settings> Wi-Fi to see the names of the networks available. Then use the small I sign next to the network name.


For Android Users:
Open the settings app> Choose Wi-Fi & Wireless and Networks. Choose the wireless network from the list. Long press on the network name to forget the network.


Then restart your smartphone, reconnect to your 2.4 GHz Wi-Fi network and try installing your smart Feit Electric device.
Reset your Feit Electric smart recessed light and reconnect
Make sure the lights are in pairing mode and blinking rapidly. You may need to disconnect them from power and reconnect them individually until they are each blinking rapidly.


Then use the Feit Electric app to connect your light to Wi-Fi. Here's a guide and video on How to Connect Smart Recessed Lighting Using the Feit Electric App
Force close the app
For iOS users:
If your device has the Home button, just double press to open the App Switcher and then swipe up to quit the app. If you do not have a Home button, swipe up from the bottom of the screen and pause slightly in the middle of your screen. Then swipe left or right to select the Feit app and swipe up to close.


For Android Users:
Open the settings app> Choose Apps or Apps & Notifications. You may need to select See all apps to view all opened applications. Tap the Feit app to force close.
Try other connection methods
Your Feit app will show other connection methods on the connecting screens.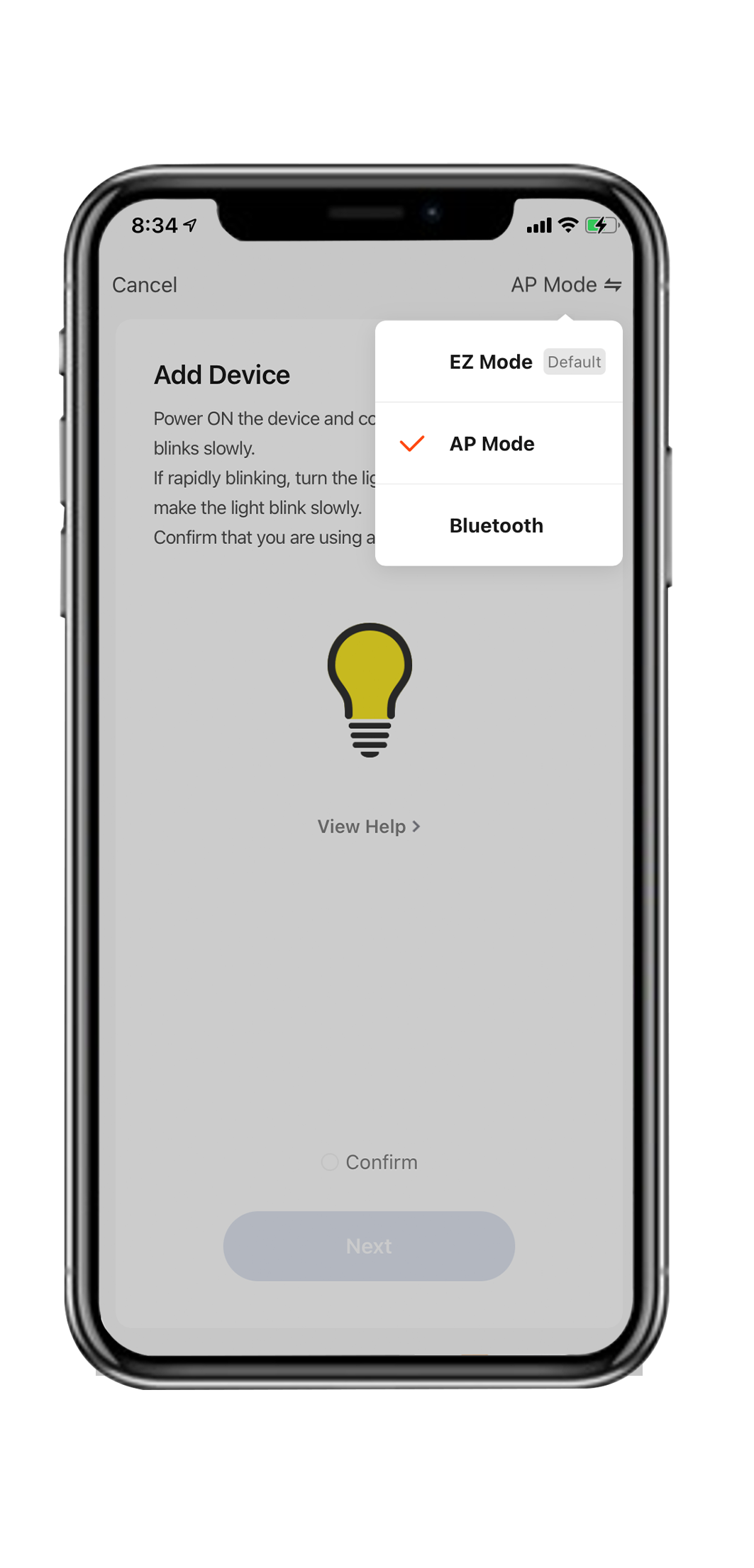 Additional Resources

How to Connect Smart Recessed Lighting Using the Feit Electric App
Connecting Multiple Smart Recessed Lights to the Feit Electric App at the Same Time

If you continue to experience issues connecting your Feit Electric smart device please reach out to our support team so we can troubleshoot further.