Feit Electric Smart Wi-Fi products use Wi-Fi to connect to the internet. If you are having problems connecting your device or keeping it online, it could be due to problems with your Wi-Fi network. Keep these factors in mind.
Symptoms of poor Wi-Fi signal strength include:
Missing app notifications.
Video and audio quality may be reduced or distorted.
Your Feit Electric smart devices may have difficulty connecting.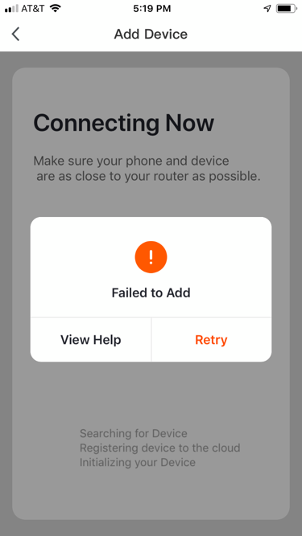 Wi-Fi signals can be weakened by obstructions and interference.
Physical barriers such as heavy-duty walls and floors made of materials like concrete, brick, or metal can block signals. Electronic devices such as microwaves, garage door openers, baby monitors, or cordless phones can also interfere with wireless signals and impact Wi-Fi signal strength.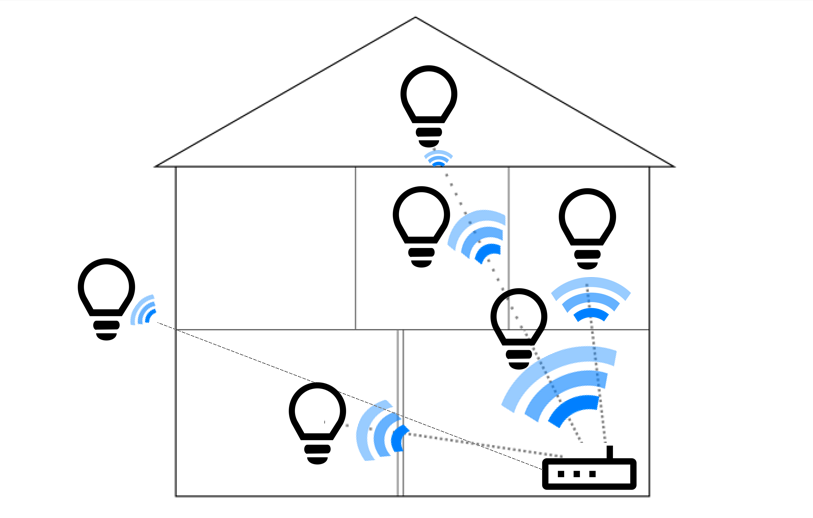 Wi-Fi signals can be weaker with distance.
Consider where your router is located. If it is in the basement or attic (far away from your device) or the Wi-Fi signal is impeded by concrete, you may have a coverage issue.
Wi-Fi troubleshooting Tips
Step 1: Changing location and removing obstruction(s)
Inspect the path between your router and your device to ensure that there are no thick walls or items made of metal or glass that may be interfering with the Wi-Fi signal. Attempt to place your router in an open, unobstructed area.
Move your wireless router closer in proximity to your smart device (or move your device to a location closer to your router). Get within 20 feet of your router to see if the connection improves.
Unplug other electronics that might be interfering with your connection

to see if the Wi-Fi signal improves

.
Many routers have adjustable antennas. Try pointing them in different directions to see if it improves your network coverage.




Step 2: Reduce congestion on your network
If you have several people accessing the internet or streaming video at the same time, you could be experiencing a Wi-Fi network bandwidth issue.

Many PCs, TVs, and gaming systems can be wired directly into your router. Move devices that can be hardwired

off Wi-Fi

(to free up bandwidth).
If you have a multi-band or dual-band network, move more devices to 5GHz so your Feit smart devices can use the 2.4 GHz network.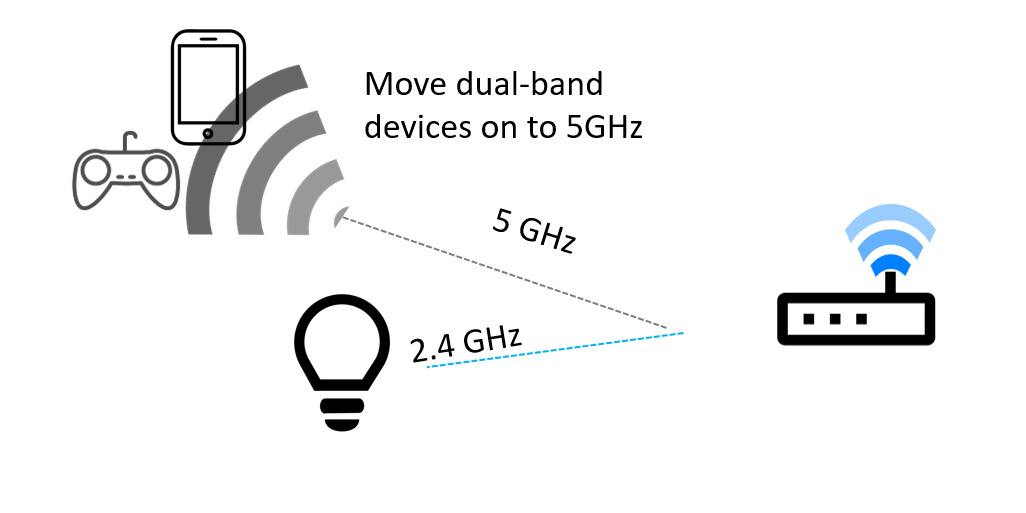 Step 3: Consider upgrading your network equipment
This would be especially helpful for multi-story homes, outdoor smart devices, or routers that are located in remote locations such as attics or basements.
While not required, most smart homes use range extenders/repeaters to improve coverage and bandwidth.
Consider upgrading to a new router especially if yours is more than a few years old.

Newer routers (with more bands) can improve network traffic distribution.

If you decide to purchase a new router, ensure that it is capable of supporting a dedicated 2.4 GHz network.
Consider using powerline network extenders if you have a large home or thick walls. Powerline extenders are devices that plug into your regular electrical outlets and transmit data along electrical cables. They can help supplement and relieve congestion on your Wi-Fi network.
Frequently Asked Question
What if I don't have a 2.4GHz network and only see a 5GHz?
The majority of modern routers will be dual-band capable, supporting both the 2.4GHz and 5GHz frequencies. Some dual-band routers split frequencies, which make switching between 2.4GHz and 5GHz easy. However, some dual-band routers can only distinguish the 5GHz band while simultaneously transmitting both frequencies. Although it is present, the 2.4 GHz cannot be chosen in the latter scenario.
TIP: If you have a dual-band router that transmits both frequencies simultaneously try connecting the smart device with your mobile phone or tablet 15 feet away from the router. It is more likely that your mobile device will default to the 5GHz band closer to the router.
Additional Resources:
Troubleshooting Connection Issues For New Wi-Fi 6 Routers