Below are the following steps you would need to take in order to send a feedback in our Feit Electric app.
1) To begin, launch the Feit app and pick the device in which you want to create the work ticket.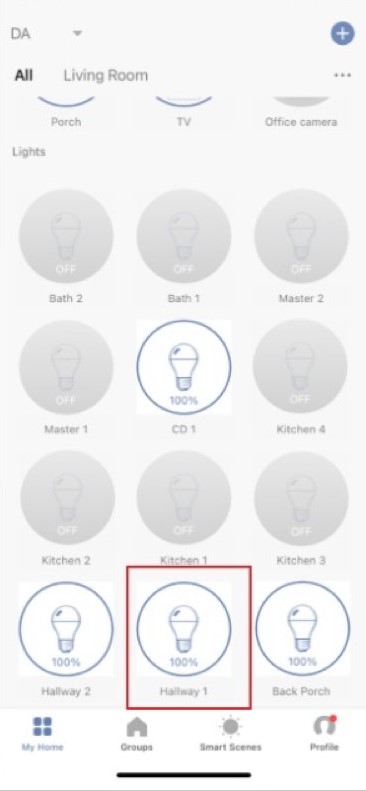 2) In the TOP RIGHT hand corner there will be a PEN ICON. Some devices may have 3 DOTS, which will take you to the same screen as the PEN ICON. This is the DEVICE SETTINGS ICON, press this icon to open the Settings option.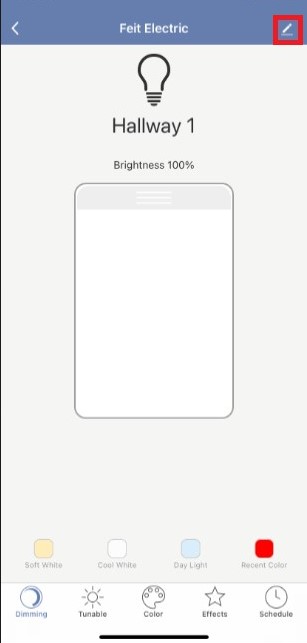 3) Once you have accessed the OPTIONS MENU, locate the FEEDBACK & FAQ tab, press this selection.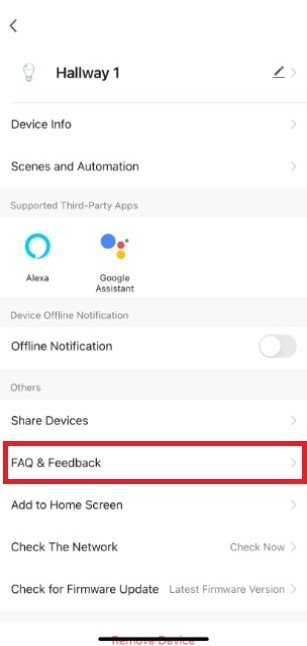 Note: A new list of Frequently Asked Questions, or FAQ's for short will be available. This is an additional section that may provide quick and easy steps that can explain and correct questions, events or issues that may arise.
4) If these FAQ's do not resolve your questions, please proceed to select the UNRESOLVED? SEND FEEDBACK tab located at the bottom of the page.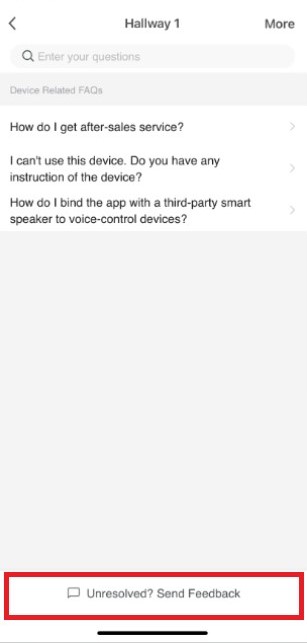 5) This will now take you to the REPORT ISSUE screen. Here you will be able to create a WORK TICKET in which a real live tech can resolve an escalated question you may have. You will see a PARAGRAPH that reads "Right here please describe...".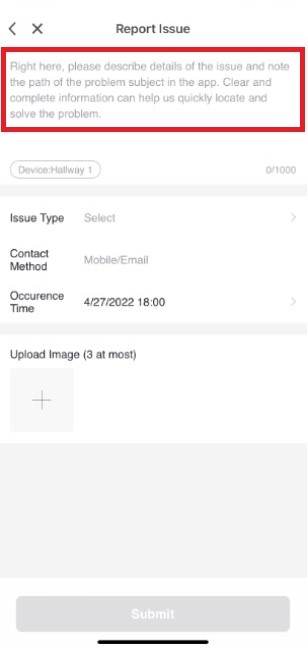 6) TAP the text and your phones keyboard will appear. In this section, you want to type your name, phone number for contact, and a brief explanation of your question as shown below.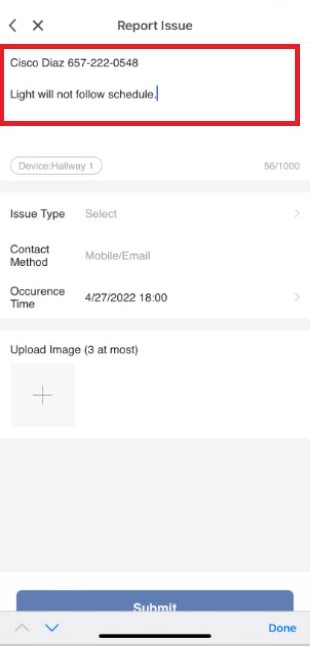 7) Next, you want to Tap Below to the ISSUE TYPE section.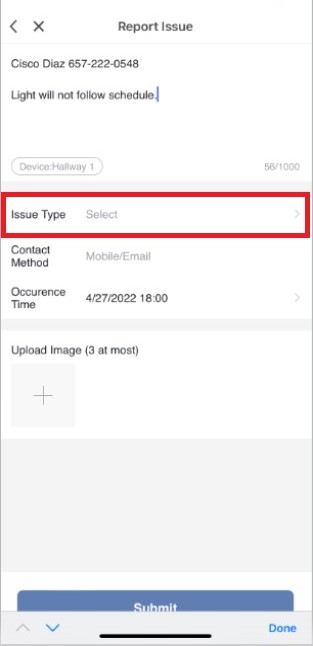 8) There will be a set of issues you may select from. If you are unsure on what to select, no worries, simply select OTHER.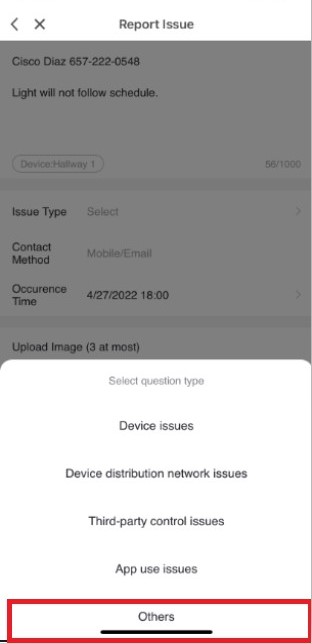 9) A secondary set of options to select from will appear. If you are unsure what to select, tap OTHER PROBLEMS, as this will still make its way to our Techs who can reach out to you by your provided information.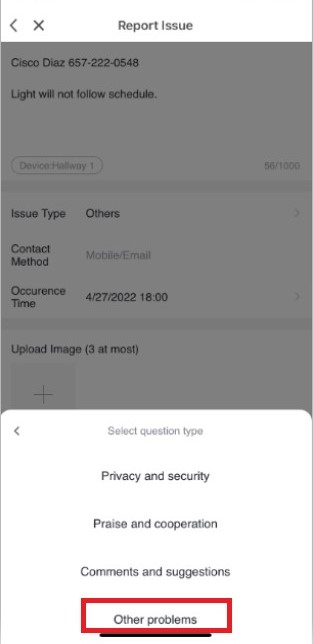 10) Lastly, the next step is optional, you are able to provide an email for additional contact. As a helpful hint, using your email used for registration for your Feit Electric App would be helpful as we can use that for supplemental access to devices under your account.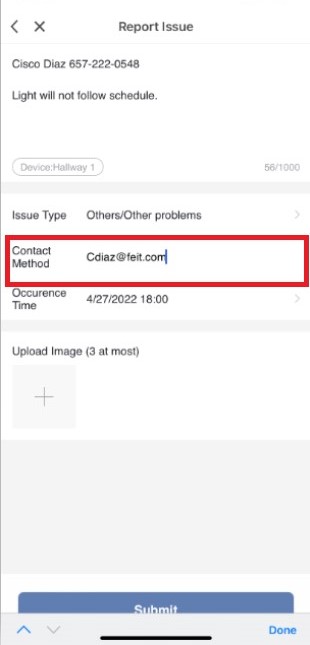 Note: Once all information has been provided, you are ready to submit the ticket so our Techs can review your contact information.
11) Select the SUBMIT button located at the bottom of the page. If the submit button is grayed out, this is an indication that one of the required fields was not met.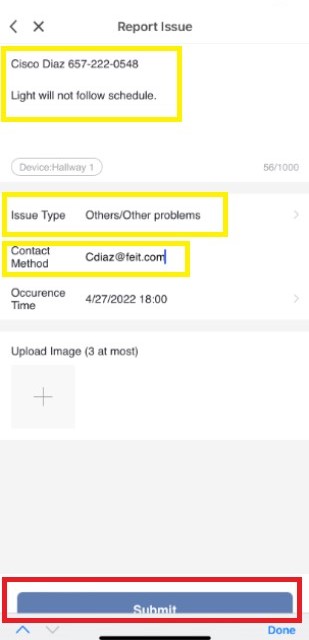 Note: You should receive a response shortly from one of our techs in regards to your WORK TICKET submission. Most questions submitted are on a case by case basis and would require some time for review of devices and current firmware checks.