Flood Light is Not Turning On or Off as Expected with Motion
If your Feit Electric Smart Security Flood Lights do not trigger on or turn off as expected here are some steps that could help troubleshoot the issue.
In particular this article is focusing on the following:
The light does not turn ON at Night when motion is detected.


The light stays ON during the day time when motion is detected.

Note: By default, the Flood Light will operate in "Dusk/Dawn" mode and will not light up in the day time. At night, the Flood Light will turn on when motion is triggered and turn off after 1, 5, or 10 minutes depending on your settings. For best results install the Flood Light in a location where the sensor at the bottom of the unit is not being obstructed causing the "Dusk/Dawn" sensor to operate erratically. To ensure the best results for triggered motion events, be sure the motion sensor is positioned parallel to the ground and mounted 9 feet above the ground.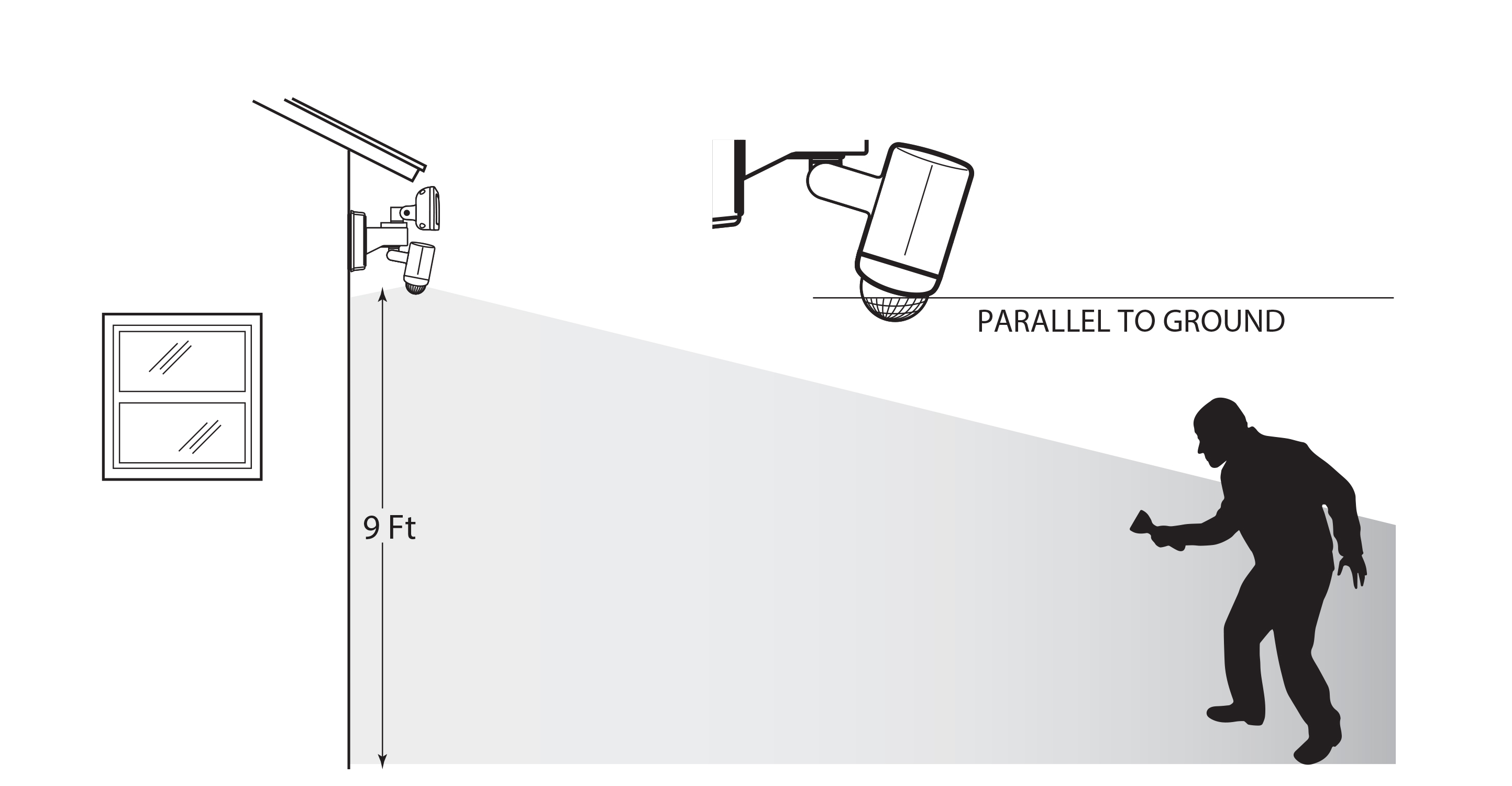 If you are still experiencing issues with your Flood Light, ensure your device location is properly setup in the Feit Electric app as this helps your Flood Light establish proper Sunrise/Sunset settings.
To do this you will need to create a NEW LOCATION under the PROFILE section in our Feit Electric app.
Access Profile in the Feit Electric app

Access Location Management in the Profile menu

Select Add Location

Create a location Name and set the geographic Location.


Configuring the device's location improves its ability to accurately determine the onset of Dusk or Dawn.

Add rooms to your location to complete the setup.

Confirm the update was successful