Smart Floodlight Camera not recording
In the event that your Floodlight Camera stops recording after connecting it to your Wi-Fi, follow the steps below to resolve the issue.
Step 1: Power Cycle the Floodlight Camera
Start by cutting off the camera's power for approximately 1-2 minutes. You can accomplish this either by using the light switch (if your unit is connected to an "On/Off Switch") or by accessing the circuit panel.
Step 2: Format the SD Card
After restoring power to your camera(s), you will hear an audible tone, and the status LED should transition from blinking red to a solid blue within about 1 minute. If the status LED fails to turn blue after a minute, you will need to repeat the setup process to reconnect to your Wi-Fi signal.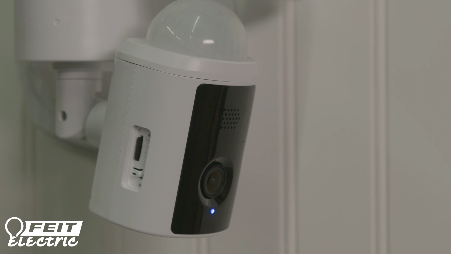 Tap the Floodlight Icon of the Smart Camera on the Feit Electric app home page.
Tap the pencil icon in the top right-hand corner of the Live Stream to access camera settings.
Navigate to "SD Card Settings" and select "Format SD Card".
Once the formatting process is complete, navigate to Recording Settings, ensure that "Record Switch" is set to "On," and set Record Mode to "Event Record."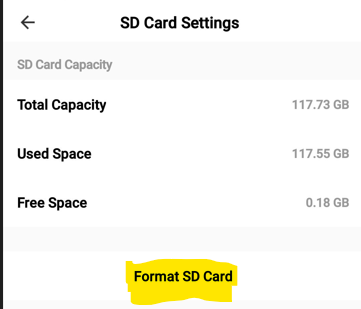 Step 3: Calibrate Motion Zones
Navigate to the "Motion" option. From the live feed, scroll down or swipe up for more options.
Tap each zone "On & Off" three times, leaving it in the "On" position.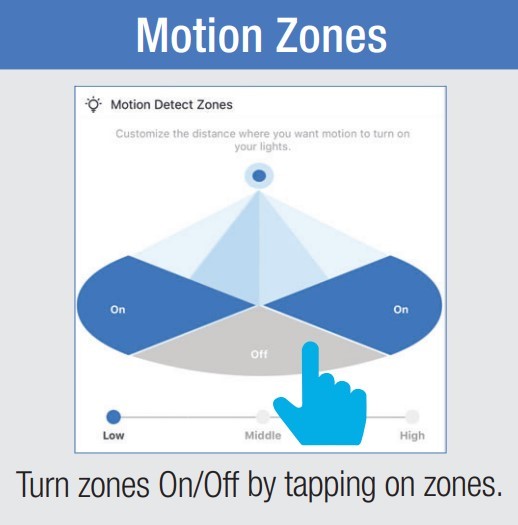 Step 4: Clear Cache Settings
Navigate to the option of "Profile-Settings-Clear Cache."
After clearing the cache, exit the Feit Electric APP on your cell phone. Finally, navigate to your camera and test the device. The unit should be "Recording" to the SD Card once again. By following these steps, you can effectively stop and restart the recording process on your Flood Light Camera.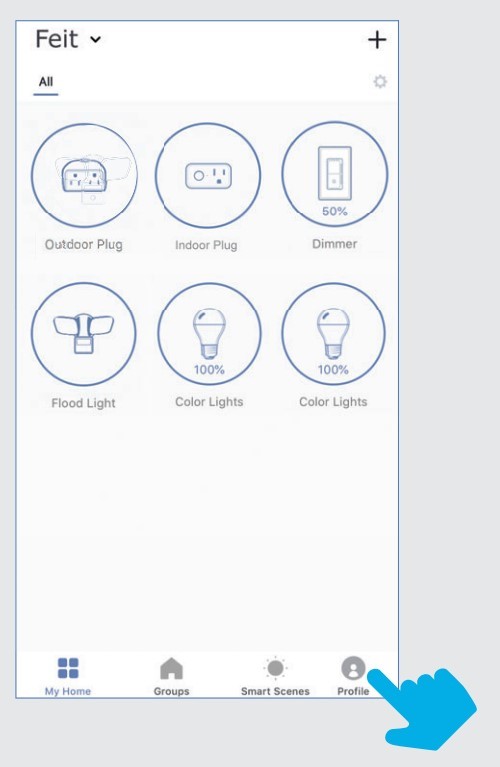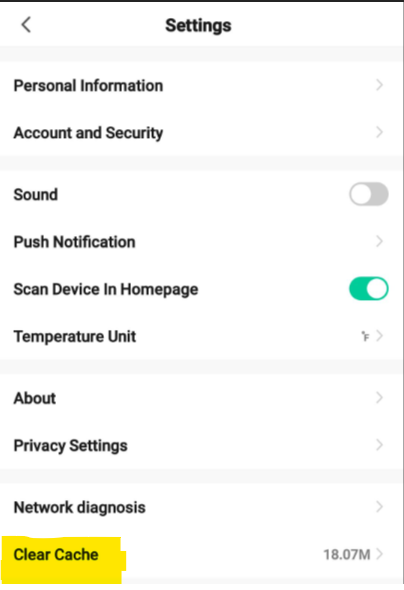 Reformatting the microSD card to delete videos/footage
WARNING: Reformatting the MicroSD card will delete all videos stored on the card. If reformatting the MicroSD shows a 'Still no free space' in the Feit app, repeat the reformatting steps several times. For good measure, clear the cache in the Feit app by tapping on profile and then settings. If the previous steps do not correct the issue, cutting the power from the breaker to the Flood Light Camera should do the trick.
Note: If the MicroSD card becomes full, a new motion event will record over the oldest video recorded. There is no need to replace the MicroSD card. If you wish to swap out the MicroSD card with a different one, ensure that it meets the following specifications: MicroSD XC UHS-1 U3, 128GB in capacity, and is formatted with the FAT32 file system.