How to put the Smart Flood Light Camera into pairing mode
Press and hold the reset button located behind the cover on the side of the camera until you see a blinking blue LED and hear an audible tone.
Note: If the camera still does not reset, you could always cut power to the unit by flipping the breaker switch. Leave the power off for up to 5 seconds and then restore power.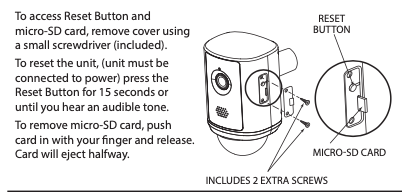 You can also watch this video for installation instructions and tips.