If you previously connected a smart device to your Wi-Fi network but are having problems with connecting the smart sensor to the same network, here are some tips:
Consider your Wi-Fi network coverage and bandwidth.
Look at where your router is located. If it is in the basement or attic, far away from your device, or the Wi-Fi signal is impeded by concrete, you may have a coverage issue. Try bringing your device to within 20 feet of your router to see if the connection improves.


Consider upgrading your router or adding a range extender or booster to improve coverage and bandwidth availability.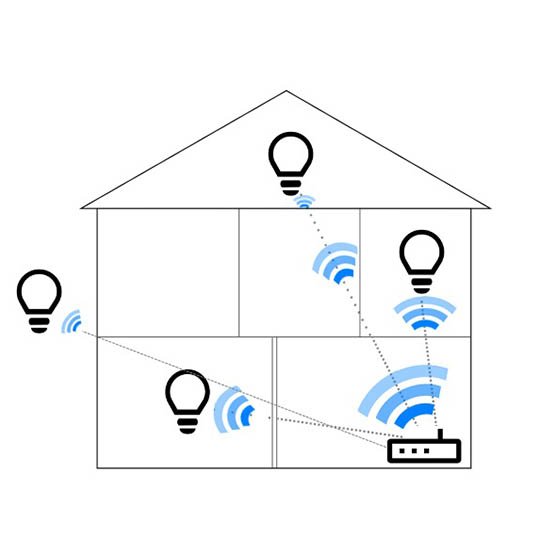 For more information, refer to the Wi-Fi Troubleshooting Tips guide.
Check your router settings
You may need to check your router's admin page where you manage settings including passwords and updates. Or you may need to consult your router brand, ISP, or service provider for assistance. Some things to check include:
Device limits - your router may have a setting restricting the number of connected devices.
Manually enabling WPS may be required - check to see if your router or range extenders use WPS or Wi-Fi protected setup.


Forget your Wi-Fi network and restart your smartphone
iOS users: Go to your phone Settings > Wi-Fi to see the names of the networks available. Then tap use the small sign next to the network name. Select forget this network.
Android users: Go to your phone Settings > Choose Wi-Fi & Wireless and Networks. Select your wireless network from the list. Long press the network name to forget the network.


Reset your Feit Electric smart camera / doorbell and reconnect
Refer to your specific model's manual or setup instructions.


Force close the Feit Electric App
iOS users: If your device has a Home button, just double press to open the App Switcher and then swipe up to quit the app. If you do not have a Home button, swipe up from the bottom of the screen and pause slightly in the middle of your screen. Then swipe left or right to select the Feit app and swipe up to close.
Android users: Go to your phone Settings > Choose Apps or Apps & Notifications. You may need to select See All Apps to view all opened applications. Tap the Feit app to force close.


Try AP mode or other connection methods
Your Feit app will show other connection methods, including AP Mode, in the connecting screens. Here's a guide for connecting using AP Mode.