If you find you are not able to control electrically powered devices which are plugged into your Feit Electric Smart Plug there are a few things to check.
Make sure any electrical device plugged into the Smart Plug is powered on.




Check to be sure the outlet where the Smart Plug is installed is receiving power.


Check to be sure your Smart Plug is connected in the Feit Electric app. If you see the device showing "offline" that means the Smart Plug is no longer connected and can not control your device. To fix this you will need to reconnect the device in the Feit Electric app.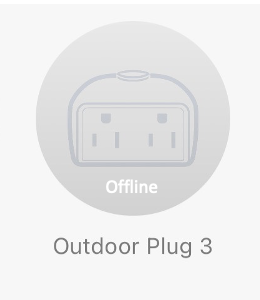 Additional references:
What if my Smart Indoor Plug/Power Strip is Offline, Indicator Light is Flashing or it Keeps Disconnecting?
How Do I Install the Smart Indoor Plug