Dusk to Dawn bulbs have a light sensor built into the bulb that monitors the ambient light. The light sensor will automatically turn the light bulb on when it is dark and off when it is light. As a result, they operate a little differently than a regular light bulb. This article addresses frequently asked questions and provides tips that often help ensure the light bulb is turning on and off as expected.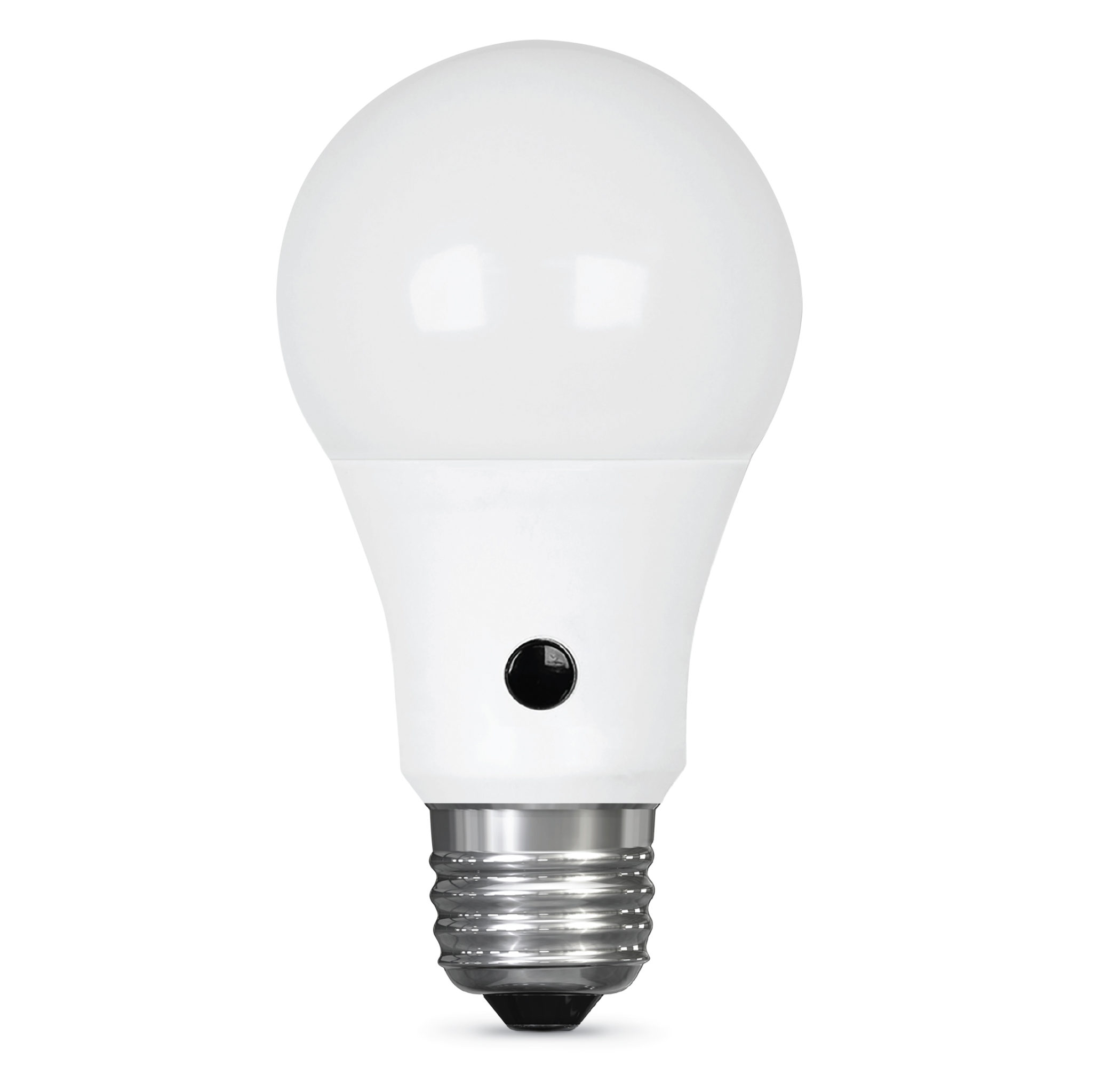 Note: Leave the switch on after the bulb is installed into a fixture. The bulb needs constant power to operate as expected. The embedded light sensor is designed to turn the light on and off.
If your light bulb is not going on or off as expected
Test the sensor to be sure it is operating correctly
Cover the sensor with a piece of electrical tape and see if it turns on like a normal light bulb. Make sure to cover all of the sensor. The more tape the better if needed. After you have determined the bulb is working remove the tape and clean off the photo-eye.


Check to be sure the bulb's sensor (it may look like a black lens on the bulb) is getting enough sun to it.

Make sure the sensor is facing toward the sun. The base may be rotatable. Slightly lift up on the bulb while in the socket and move clockwise or counterclockwise.
Make sure the photo-eye is cleaned and clear of any dirt, fingerprints, or markings. If the sensor is dirty it could cause the sensor to stay on.
Note: If the bulb remains illuminated during daytime, it is possible that it is not receiving direct sunlight, preventing it from turning off. This may occur if the bulb is installed tucked away directly under an eave or soffit, or in an area with significant shading. Also, overcast days could cause the bulbs to stay illuminated.
If your bulb is flickering
The photo-eye is picking up some type of reflection that is causing the bulb to flicker.
Rotate the sensor slightly.
Make sure the fixture is not connected to an external Photocell, Motion Sensor, or Timer.
Take a black Sharpe pen and draw a thin line on the photo eye. (This should be done last).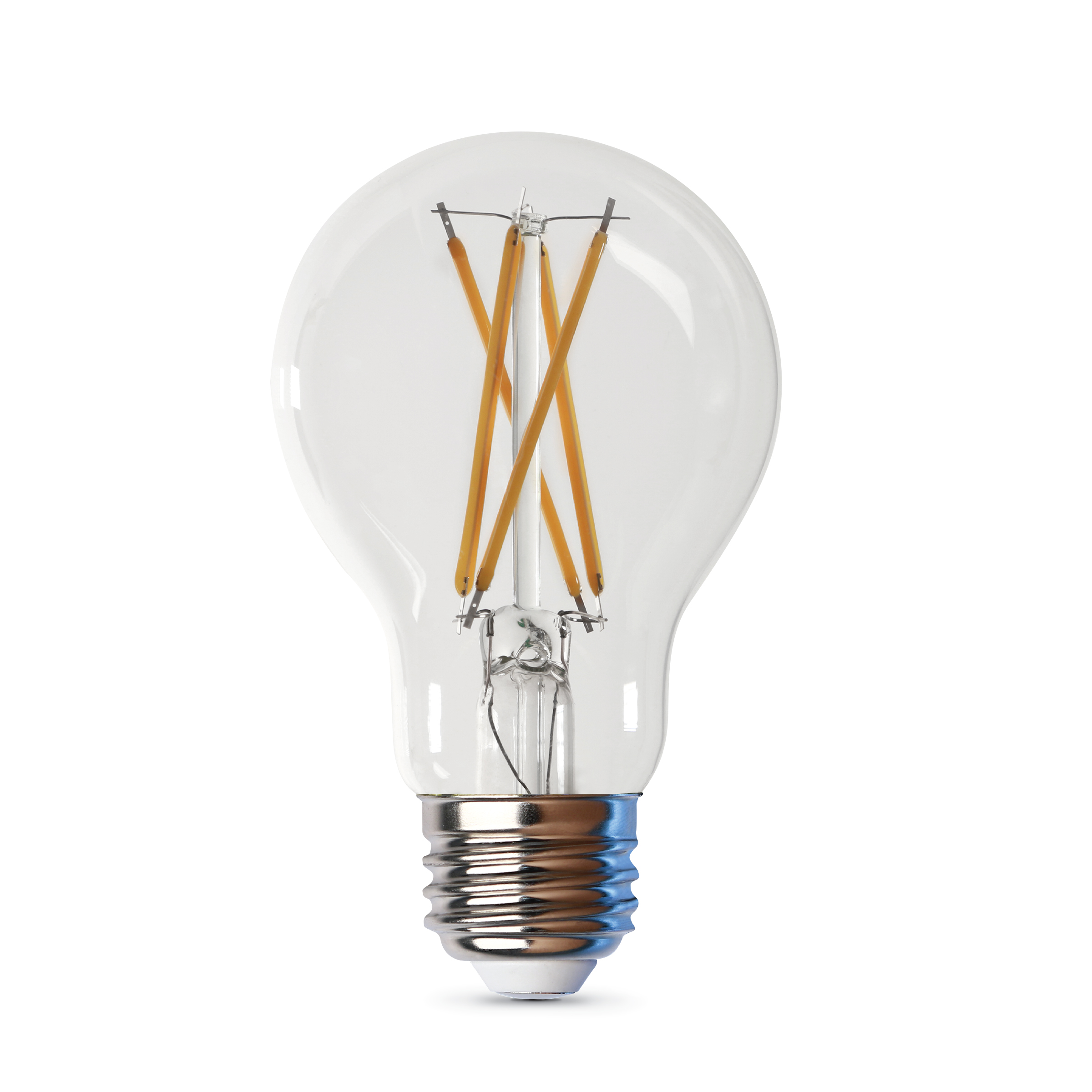 Note: The light sensor for the above bulb is located inside the bulb, right at its base.
Frequently Asked Question
Can a Dusk to Dawn bulb work with a digital or mechanical timer
Our Dusk to Dawn bulbs are not compatible with any digital or mechanical timer. This is due to the fact that the bulb requires constant power at all times to work properly.