Installing the Smart Outdoor Plug
Follow along with the video or read the article below to learn how to set up your Feit Electric Smart Outdoor Plug.
For more information reference the user guide or watch this video.
Step 1: Get Ready for Set-Up
Before getting started you need:
A smart device running iOS 9.3 or Android 4.4 or above.
A 2.4 GHz Wi-Fi network
Your Smart Outdoor Plug
Step 2: Connect to 2.4 GHz Wi-Fi and Download the Feit Electric App
1. First, make sure your phone is connected to a 2.4Ghz network. The outdoor plug only operates on a 2.4Ghz Wi-Fi frequency and is not compatible with 5Ghz networks (in some cases you may need to set up a dedicated guest network on this frequency). Make sure that your phone is not using a VPN app in the background. If you are not able to see a 2.4 GHz network in your Wi-Fi listing contact your service provider or router manufacturer for support.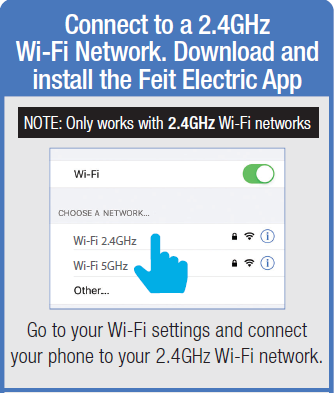 2. Download the Feit Electric App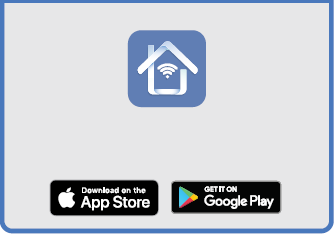 3. Tap Register to create a new account and follow the directions in the app or Log in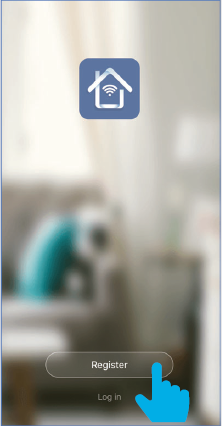 Step 3: Set Up Your Smart Outdoor Plug
1. Plug the Smart Outdoor Plug into any outdoor rated outlet. When the indicator light blinks rapidly, you are ready to connect to Wi-Fi. If the indicator light is not already blinking rapidly, press and hold the power button for 5 seconds. Open the Feit Electric app.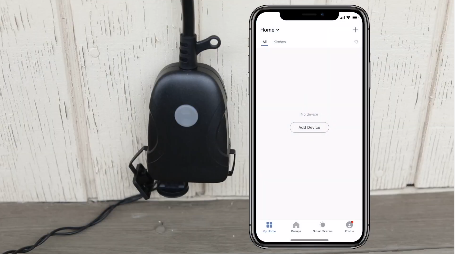 2. Open the Feit Electric app and click the "+" on the top right corner of the screen OR click on Add Device.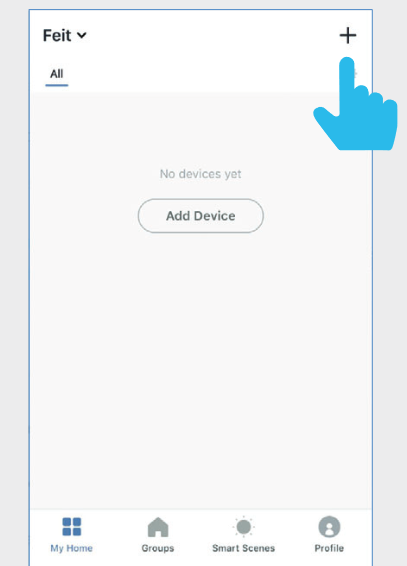 3. Tap Plugs, and then Outdoor Plug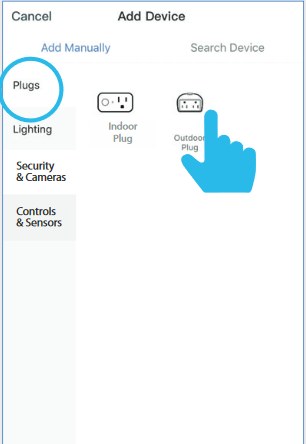 4. If indicator light is blinking, press confirm.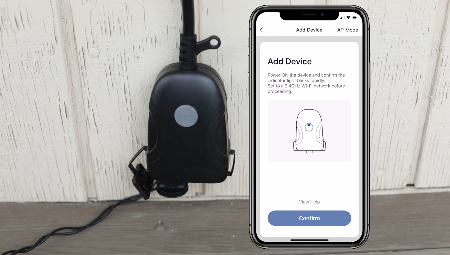 5. Enter the password for your Wi-Fi network. Note: Make sure your phone is connected to a 2.4 GHz Wi-Fi network. The Smart Outdoor Plug is NOT compatible with a 5 GHz Wi-Fi network.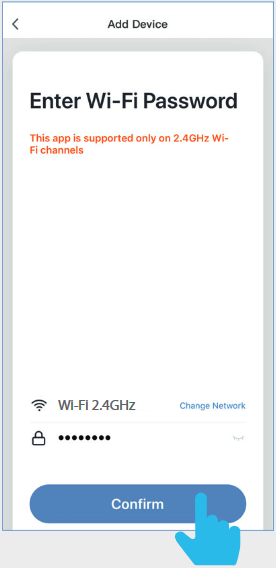 6. Your Smart Outdoor Plug will now begin connecting. Note: If connecting fails, be sure you entered the Wi-Fi password correctly. If connecting still does not work repeat the previous steps or view help for other tips. You may also try using an alternate mode of installation called AP Mode. Watch the video here.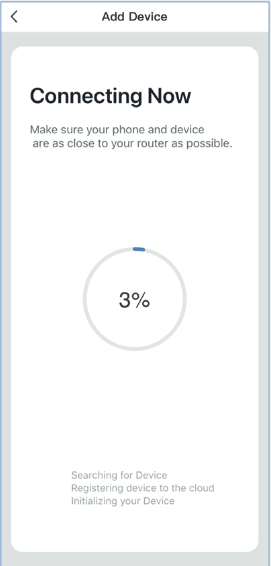 7. Once your device is added, tap the pen icon to rename, then tap save. Tap the back arrow, then tap done.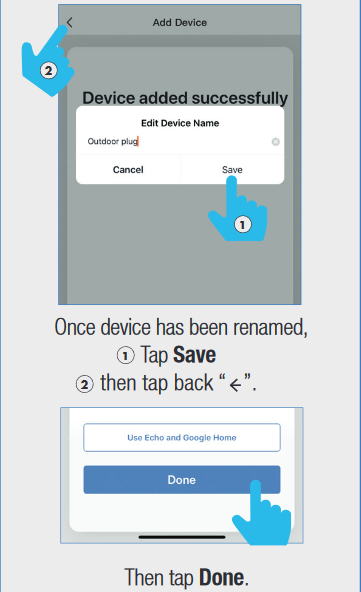 8. Your Smart Outdoor Plug is now ready to use.
The Feit Electric Smart Outdoor Plug does not control other smart devices. When using your Smart Outdoor Plug, be sure your devices are turned on.
Frequently Asked Question
What if I don't have a 2.4GHz network and only see a 5GHz?
The majority of modern routers will be dual-band capable, supporting both the 2.4GHz and 5GHz frequencies. Some dual-band routers split frequencies, which make switching between 2.4GHz and 5GHz easy. However, some dual-band routers can only distinguish the 5GHz band while simultaneously transmitting both frequencies. Although it is present, the 2.4 GHz cannot be chosen in the latter scenario.
TIP: If you have a dual-band router that transmits both frequencies simultaneously try connecting the smart device with your mobile phone or tablet 15 feet away from the router. It is more likely that your mobile device will default to the 5GHz band closer to the router.