The Outdoor Plug is rated for use in wet locations. The outlet must be mounted in a vertical position with the outlets facing downward and at least 55 inches above ground level. The Smart Outdoor Plug must also be plugged into an outdoor-rated GFCI outlet with the appropriate outdoor cover. For more information on proper installation please consult the installation guide included with the plug.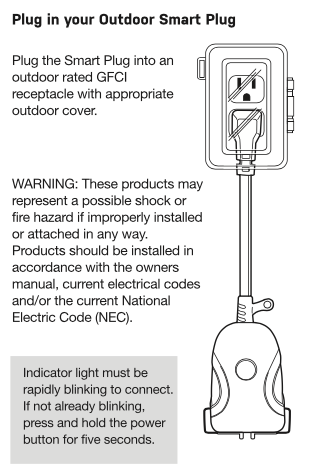 Outdoor Plug Operation Temperatures
Although the outdoor plug is wet rated, it can also withstand temperatures between 125F to -13F (51C to -25C).