Before you start
Turn main power Off at the circuit breaker or fuse box.
Remove the Mounting Plate by unscrewing and removing the decorative nuts and rubber washers.
Step 1
Attach the Mounting Bar (2) to an external J-box (1) using the provided J-box screws (3). If necessary, add the Spacer (4) to eliminate gap between Mounting Bar and Mounting Plate.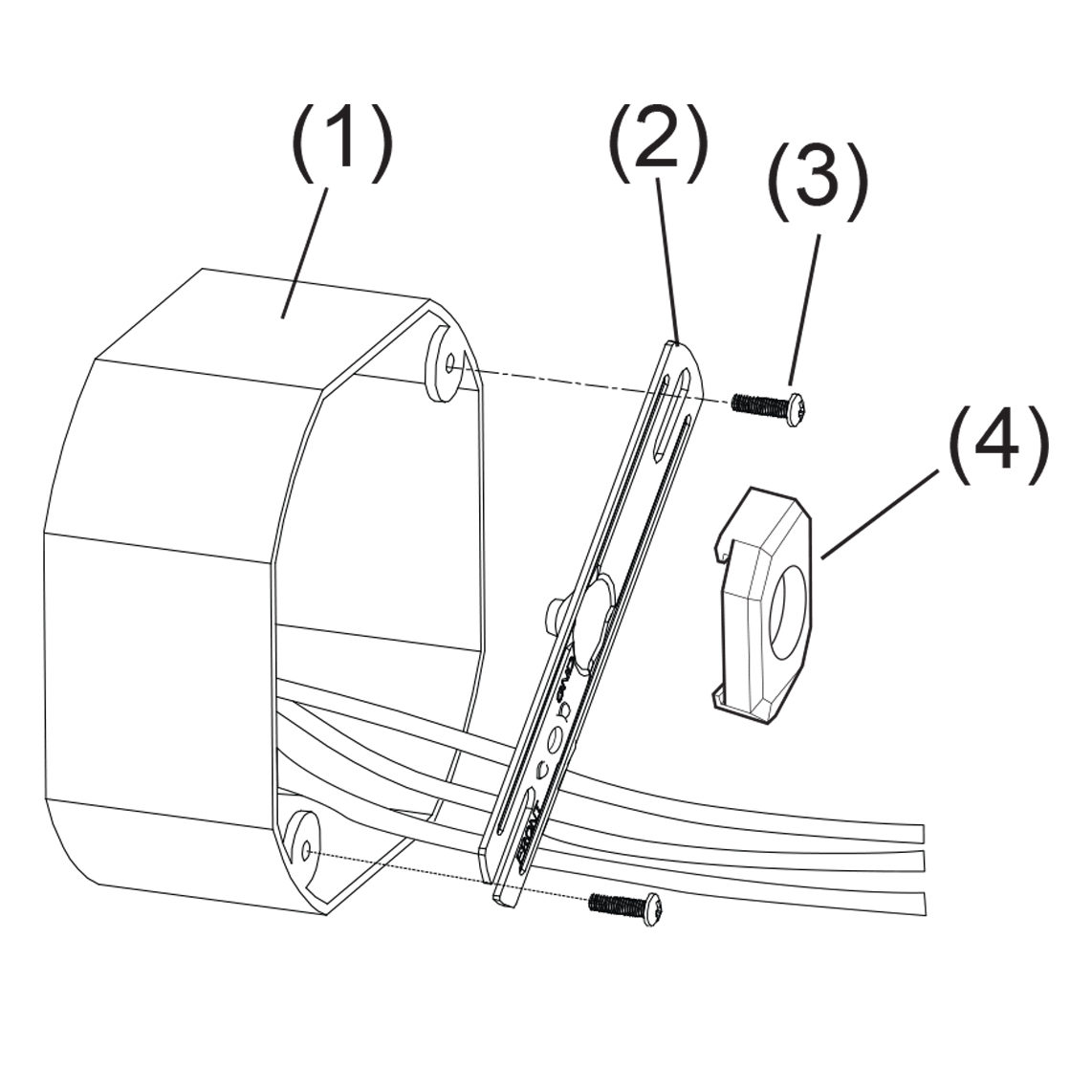 Step 2
Extend and feed J-box wires through the openings on Mounting Gasket (5) and Mounting Plate (6). (Note: Tear away at the perforation on the Mounting Gasket).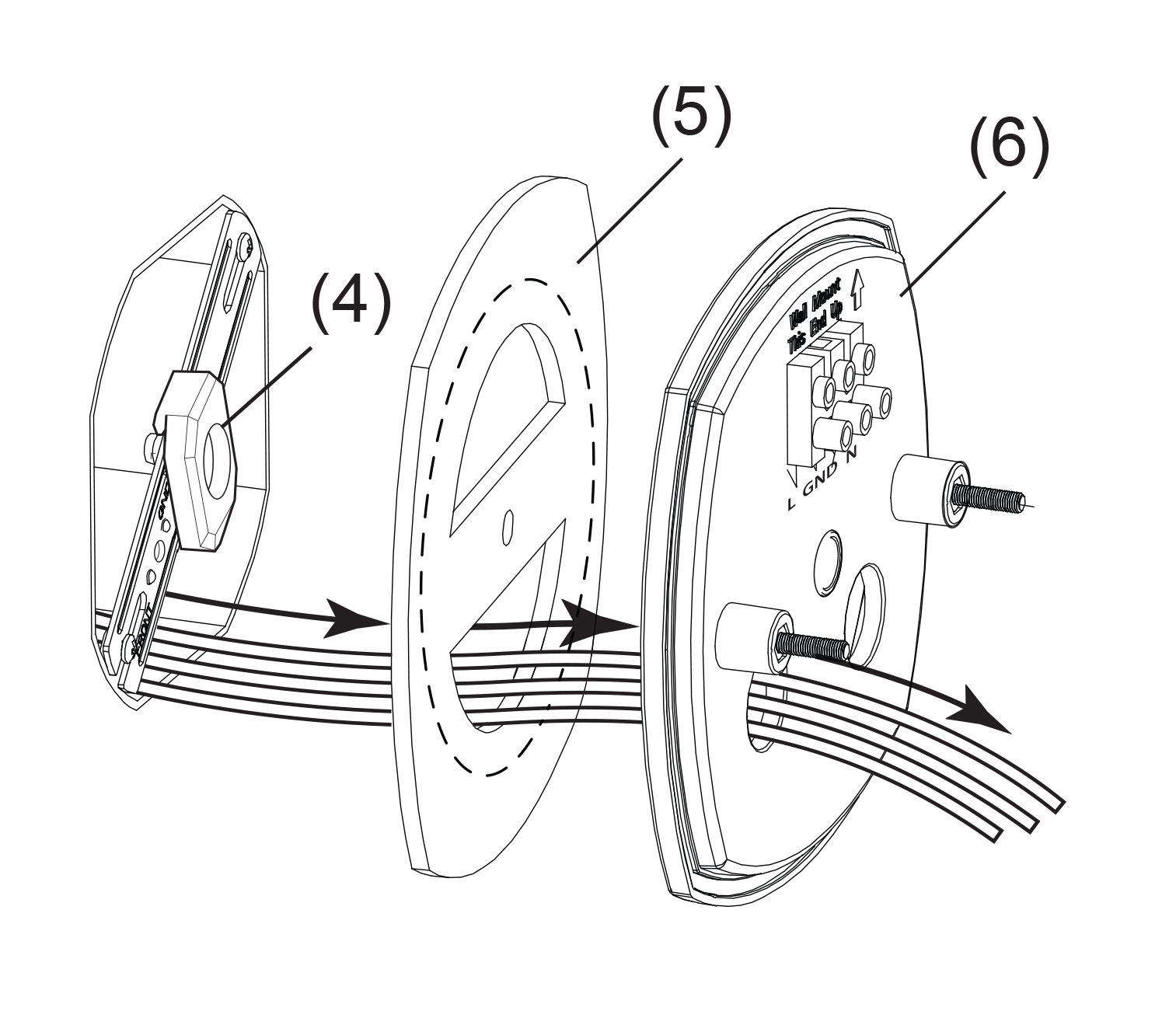 Step 3
Attach the Mounting Gasket (5) and Mounting Plate (6) to the the Mounting Bar (2) using the included Mounting Bar screw (9). (Note: Do not overtighten).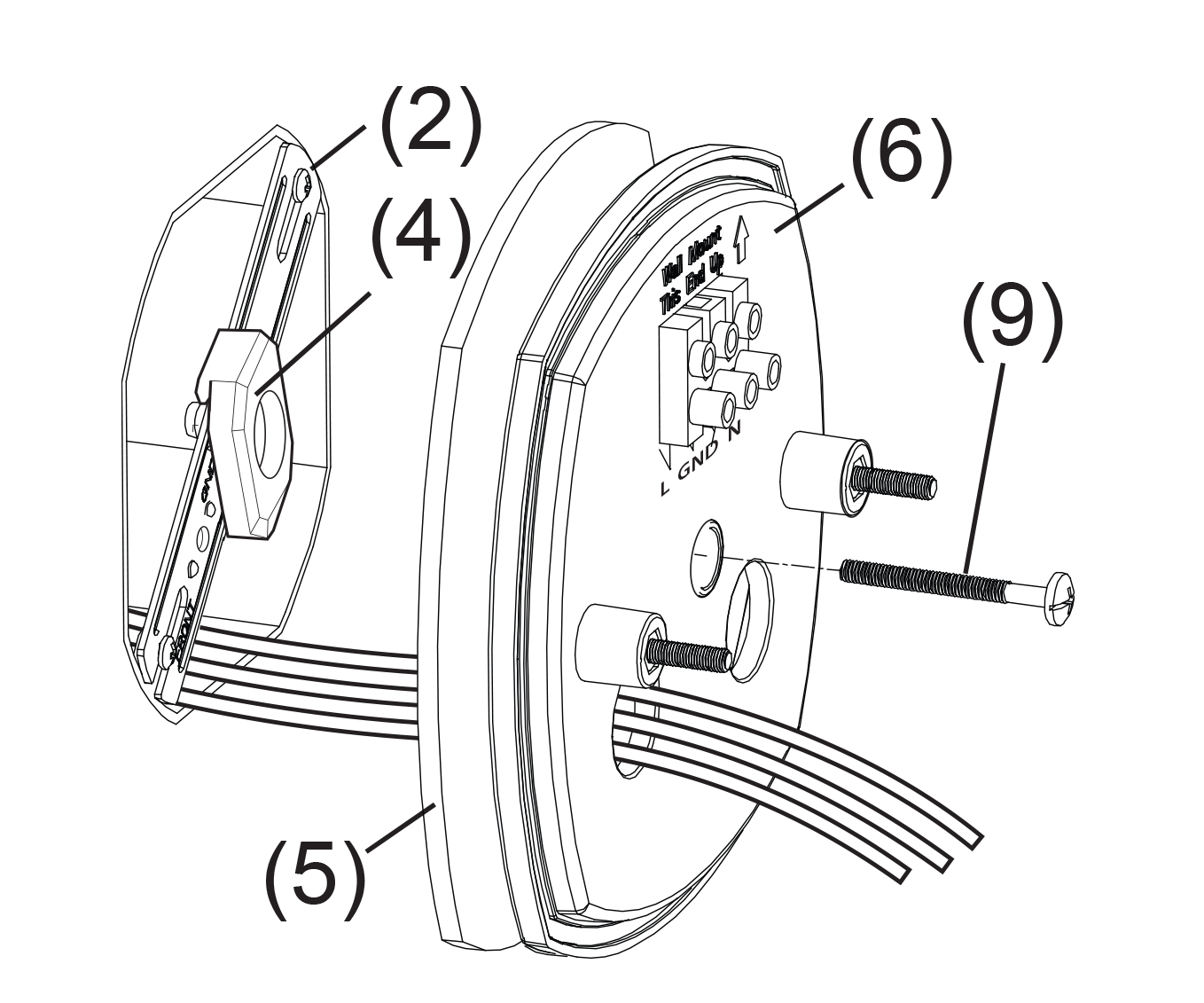 Step 4
Connect power supply wires directly to the Terminal Block. Secure using a small flat-head screwdriver.
See detail image below:
Connect the black wire to "L" input.
Connect the ground wire to "GND" input
Connect the white wire to "N" input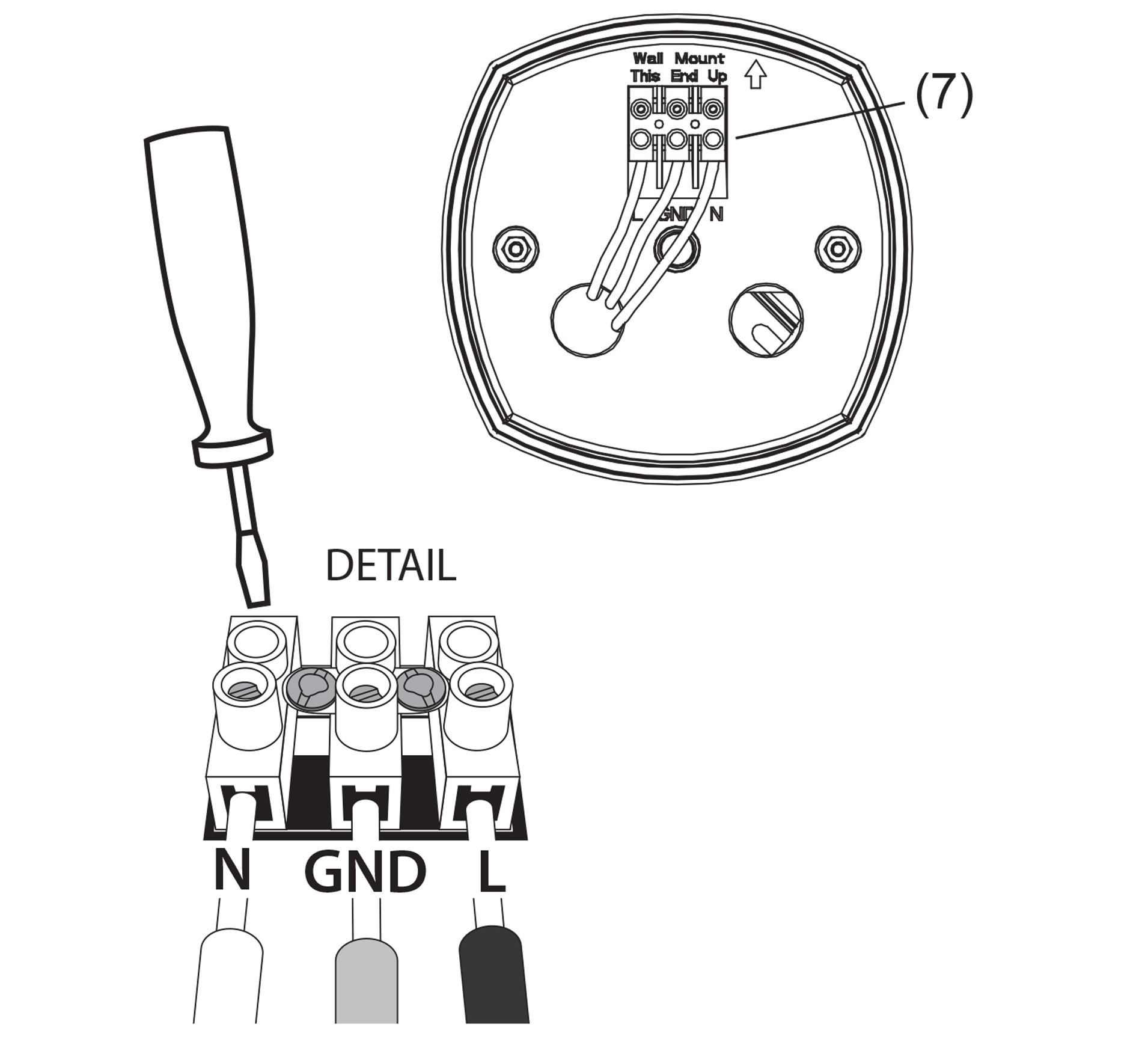 Step 5
Position with the mounting holes (11) on the fixture body (10) aligned with the Mounting Plate screws (8). Secure by screwing in rubber washers (12) and decorative nuts (13).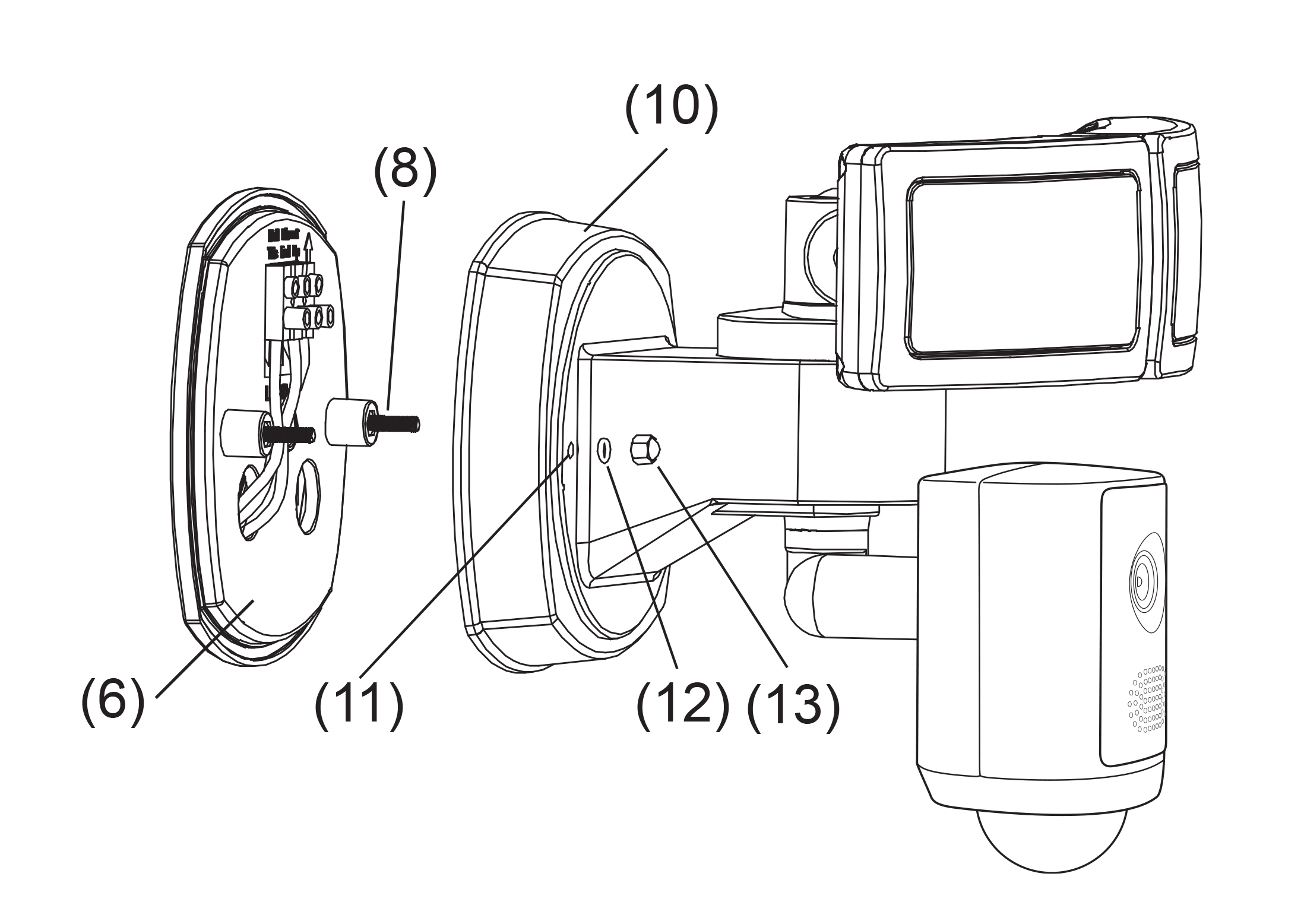 Step 6
For optimal performance, position the the base of the motion sensor parallel and 9 feel above the ground. The camera can be angles in a different direction that the lights.