Replacing String Light Bulbs
The first step is to determine what type of string lights you have.
1. If you have Feit Electric Color Changing String Lights (model #s 72018 or 72031).
You will need color-changing S14 specialty string light bulbs with 5-pin sockets. You can use model # LVS14/RGBW/4 replacement bulbs which are sold at Home Depot. Here's a link to purchase.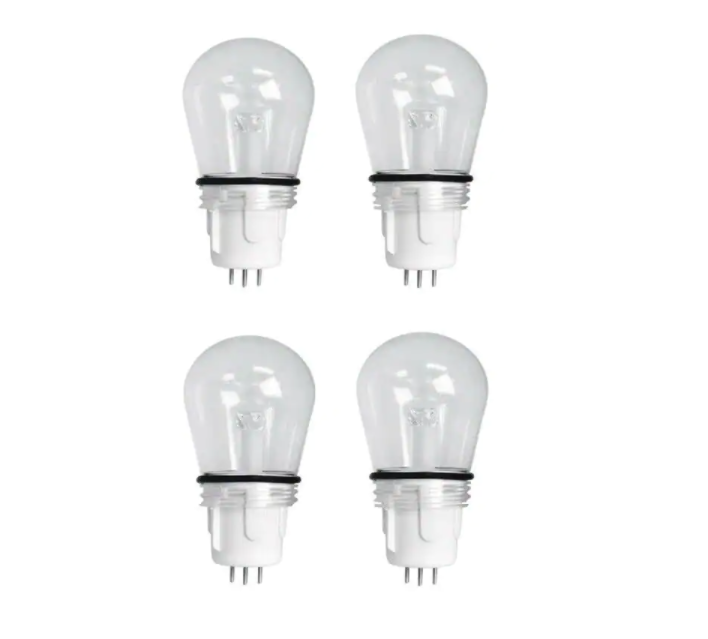 2. For all other string lights there are both incandescent and LED replacement options available at multiple retailers.
You can find where to purchase energy-efficient LED bulbs by clicking "where to buy" here. Swapping out old incandescent bulbs with LED will save energy and enable you to connect more strands together.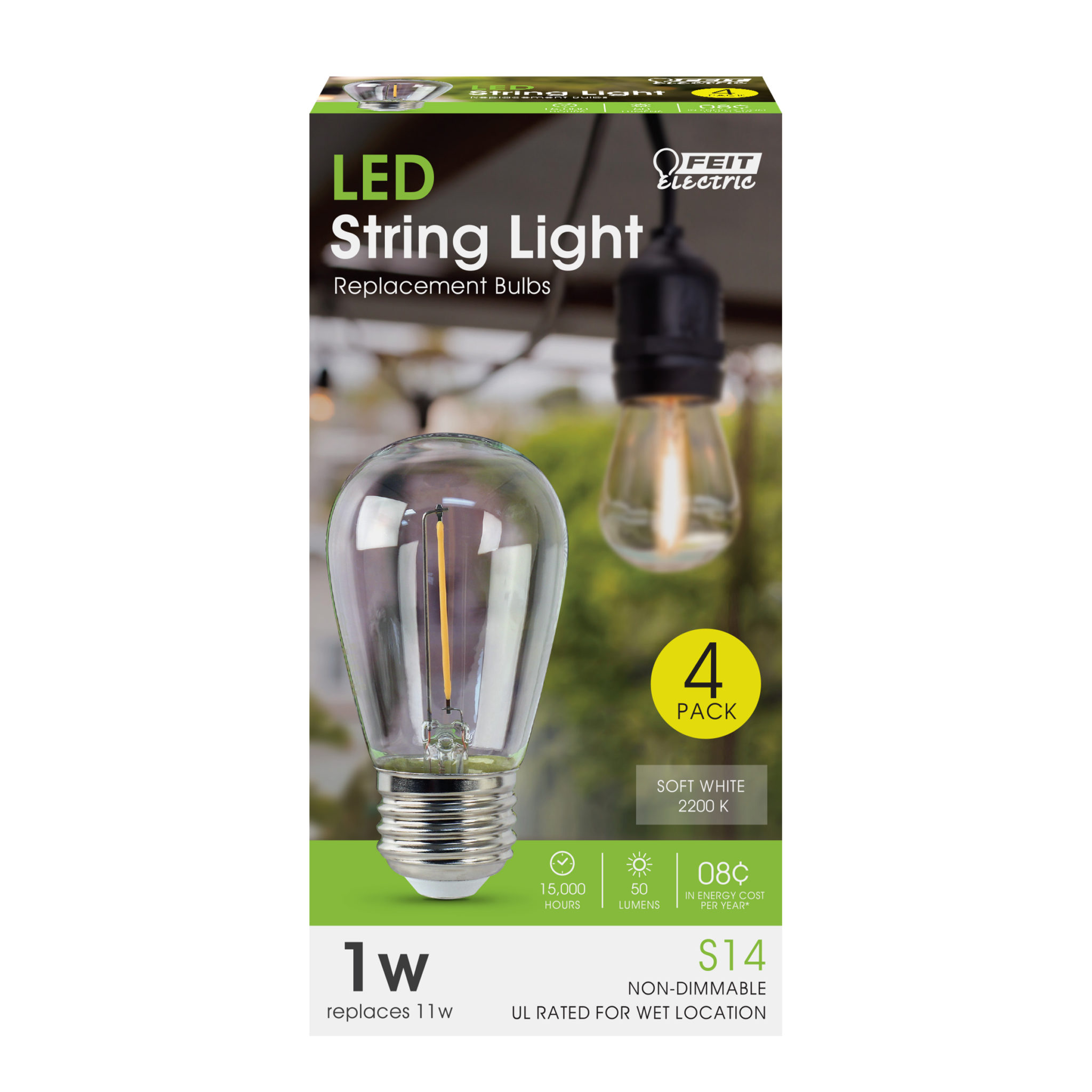 You can also check your local home center for S14 incandescent bulbs like these. You will just need to be sure the string light strand is rated for the required wattage needed to power all the bulbs together. Incandescent bulbs require more power than LEDs.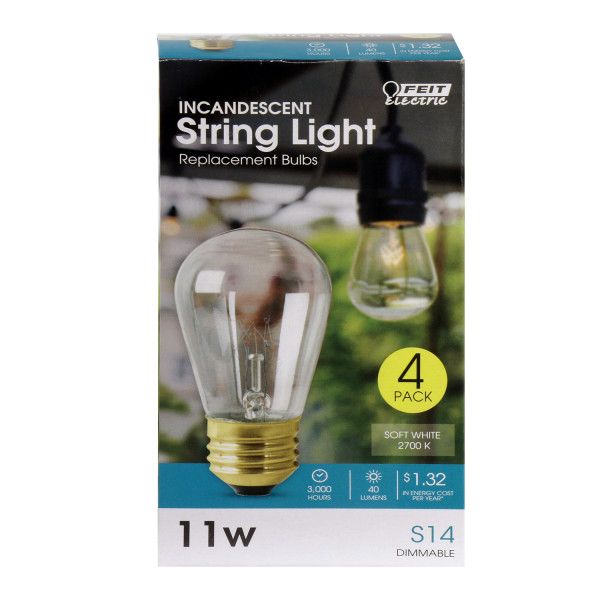 Frequently Asked Question
Can I replace the 48' LED Filament Lights with Smart Bulbs
Yes, you are able to switch out the LED Filament Lights for Smart Bulbs If you choose to. The Smart Bulb is a 60-Watt equivalent, which only uses 10-Watts. When doing this, please remember that the Smart Bulb requires constant power. That means the switch to the string lights would need to be in the on position at all times. You could group all of the Smart Bulbs together in the Feit app to turn them all off and on at the same time through the app.