How do I pair my OneSync Under Cabinet Lights to each other?
To pair multiple Feit Electric OneSync products without a remote, follow the steps below:
1. Make sure your fixtures are connected to power.
2. Locate the CCT button on your fixtures.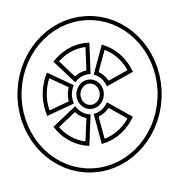 3. Press and hold the CCT button for 3 seconds.
Your Feit Electric OneSync products are now paired and can be controlled at the same time with one fixture. Turn On/Off, Change the brightness level, and select a shade of white light.
How do I unpair a OneSync Light from a group of paired lights?
To remove an individual OneSync product from a group of paired products, hold the CCT button on the fixture that you want to remove for 3 seconds.
To pair OneSync Remote Controls, please click our How to Pair the OneSync LED Lighting System Remote Controls article.