Installing the OneSync Under Cabinet Rope Light with plug
The Feit Electric OneSync Under Cabinet Rope Light can be plugged in or hardwired with a separately sold hardwire converter (available March 2021).
Get Ready For Installation
Before getting started you'll need:
Your OneSync Under Cabinet Rope Light and all its contents
Tools: Philips head (+) screwdriver, pencil
Make sure the power supply and the controller can reach the outlet or a linkable OneSync product
OneSync Under Cabinet Rope Light Installation
1. Position your rope light
Find the desired location for your rope light and controller. Then, mark the position of the controller using the provided mounting bracket template (EE).

2. Install the mounting bracket
Screw in the controller mounting bracket (DD) with the provided mounting screws (CC), on the marked locations.

3. Install your controller
Align the keyholes on your controller to the mounting bracket. Then, twist and lock your controller into place by gently rotating it in a clockwise direction.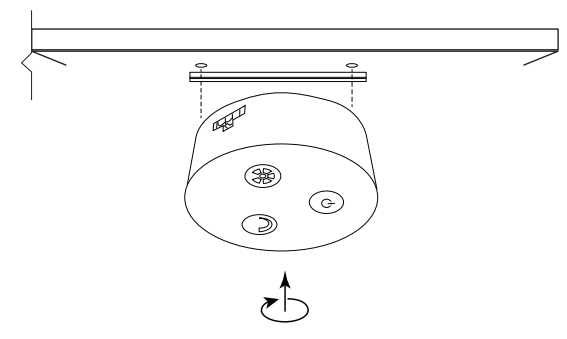 4. Mount your rope light
Unroll your rope light and place it nearby. Attach the rope mounting clips (GG) and secure the clips into the desired location by drilling the clip mounting screw (HH) into either side of the mounting clips (GG). *Be sure to screw in mounting clips every 16 inches.

Connect to power supply
Plug in the provided power cord to the fixture.

Optional: Link Other OneSync products
Link other OneSync products to your controller using the provided linking cable (FF).

For detailed instructions, please reference the Feit Electric OneSync Under Cabinet Rope Light installation guide.